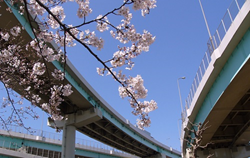 If test security is anywhere on your list of responsibilities, you don't want to miss this opportunity to learn the best test security tactics, right in the convenience of your own backyard.
Salt Lake City, UT (PRWEB) March 10, 2015
High-stakes exam programs across the country are seeing a startling upward trend in security issues, from their intellectual property being compromised online, to educator and proctors being paid for stolen test content, to students sharing images of exams on social media. That's why Caveon Test Security, the industry leader in protecting high-stakes exams, is bringing a comprehensive exam security training and workshop to several major metropolitan areas.
The workshop, Valid Exam Results; Taking Your Test Security Process to the Next Level is intended for anyone charged with protecting the integrity of high-stakes exams within the certification/licensure or the K-12 testing arena. The workshop is a day-long, interactive instructional experience led by Caveon test security experts, Steve Addicott, Vice President and Dennis Maynes, Chief Scientist.
This workshop will help participants evaluate the security of their testing program against best practices and integrate those practices into their test security program. In addition, the curriculum includes how to protect a testing program's reputation and test development investments, detect security threats and vulnerabilities, respond to test security breaches, and improve the overall test security program. Caveon will conduct this workshop on the following dates in the following cities:
March 24 – Washington D.C.
March 26 – Philadelphia
March 31 – New York
April 2 – Chicago
This workshop will also help prepare candidates for the upcoming Certified Exam Security Professional certification program, due to be launched by the Institute for Exam Security next month.
For more information including a detailed course outline or to register, please visit http://www.caveon.com/events-2. If you have questions about the workshop, or anything related to test security, please email Richelle.gruber(at)caveon(dot)com.