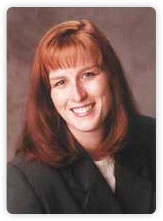 Thousand Oaks, CA (PRWEB) March 10, 2015
Dr. Jacqueline Subka now offers Invisalign® in Thousand Oaks, CA for patients who want a stunning new smile in the most discreet way possible. Traditional braces rely on metal brackets mounted to the teeth and connected by metal wires. The process of straightening teeth with traditional braces can take one or two years. With Invisalign®, Dr. Subka demonstrates how a patient of any age can achieve properly aligned teeth without the problems and annoyance of metal braces.
The Invisalign® system that Dr. Subka uses in Thousand Oaks, CA to move teeth starts with a thorough examination and analysis of the patient's teeth as they exist. Using a 3D image of the mouth, Dr. Subka is able to plot out how the teeth should look when they are properly moved. While regular braces proceed by using wires to pull the teeth into the desired movement, Dr. Subka is able to get the same results without brackets or wires by creating a series of nearly invisible aligner trays.
The patient wears each tray most of the time for a few weeks, until it has accomplished the moving that it was designed to do. The next tray is ready to continue the process of gently moving the teeth toward the final desired position. The benefits of removable aligner trays include:

Clear aligners are removable for cleaning and eating
Nearly invisible aligners can be worn all the time without being noticed
No metal brackets or wires to irritate the cheeks and gums
Aligner trays are comfortable and smooth
No food restrictions
The entire process is usually complete in about a year for most patients. During that time the nearly invisible aligner trays are comfortably doing the work of moving the teeth.
Learn more about the exciting options in alternatives to traditional metal braces that are now available with Invisalign® in Thousand Oaks, CA. Visit Dr. Subka on the Web at http://www.subkadds.com or call (805) 373-1919 to schedule a consultation.
About the Doctor
Dr. Jacqueline Subka is general dentist offering personalized dental care for patients in Thousand Oaks, CA since 1999. Dr. Subka received her dental degree from the prestigious University of Southern California School of Dentistry in Los Angeles. Dr. Subka practices gentle dentistry and incorporates state-of-the-art techniques to provide the best possible care. She and her team are committed to continuing education and strive to provide high quality, personalized dental care to each patient. To learn more about Dr. Subka and the dental services she provides, visit her website at http://www.subkadds.com or call (805) 373-1919.