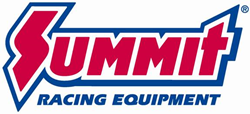 Tallmadge, OH (PRWEB) March 11, 2015
Shop Crane's overhead bridge crane system is designed to fit in a home garage or shop without intruding on valuable work space. By spreading the weight of the load over the bridge and runways of the crane, moving and positioning a 1,000 or 2,000 pound load becomes a safe and easy one-person job.
The Shop Crane uses two parallel steel tracks, or runways, to guide a steel bridge over the work space. A non-binding trolley glides along the inside of the enclosed track to give complete coverage within the frame of the system. All Shop Cranes are designed to fit in the length of a single-door home garage; standard length is 190 inches (15 feet/10 inches) from the outside edges of the column baseplates. Enthusiasts can splice two Shop Cranes together with the available Runway Extension Kit.
Shop Cranes are available in 8, 10, and 12 foot heights and widths. They are easy to assemble—two people with step ladders, a hammer drill, and common hand tools can put one up in just a couple of hours. Check out the installation instructions here.
Summit Racing also carries Shop Crane overhead winches and chain hoists to complete a Shop Crane installation.
Summit Racing Equipment
http://www.SummitRacing.com
1-800-230-3030