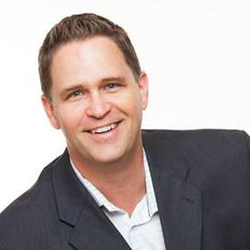 Marketing is just selling in print.
Murrieta, CA (PRWEB) March 18, 2015
When the folks at Social Media Examiner wanted some tools from a few pros to pass along to their huge audience, Wes Schaeffer was one of the pros they turned to for advice. The Sales Whisperer® is a rising star in the ever-changing, crazy world of social media.
Schaeffer has been invited to share his unique approach to today's business world on March 26 at Social Media Marketing World in San Diego during the group's annual conference. They describe him as, "a ruthlessly pragmatic entrepreneur, sales trainer, copywriter, and speaker who believes marketing is just selling in print. He is the author of "It Takes More Than a Big Smile, a Good Idea and a Twitter Account To Build a Business That Lasts" and "The Definitive Guide To Infusionsoft" and teaches that, "Marketing is just selling in print."
He will also be on hand at ICON15, Infusionsoft's annual get together and will speak on April 2. Schaeffer is an expert on this small-business platform and is a perpetual leader in sales worldwide.
About The Sales Whisperer®
The Sales Whisperer® team offers sales and marketing training and support, copywriting and distribution expertise, and training on how to put it all together to grow affordably and predictably with less stress and shorter sales cycles. He helps entrepreneurs make sense of social media.
Schaeffer continues his series of podcasts with experts on timely topics aimed at helping entrepreneurs grow in this age of ever changing social media programs. He is an author, podcaster, and speaker.
Visit http://www.thesaleswhisperer.com to learn more about the company, and discover how it can help your business grow.