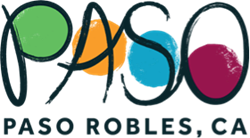 Paso Robles continues to expand its offerings for visitors and locals.
Paso Robles, Calif. (PRWEB) March 11, 2015
Already home to an abundance of exciting attractions and innovative businesses, Paso Robles (Paso) continues to expand its offerings for visitors and locals. Whether a long-time resident or planning a rejuvenating weekend getaway, the city truly has something for everyone. Featured below are some of the newest additions and changes to the hospitable community of Paso Robles.
Meet Mistura, Paso Robles' New Peruvian Restaurant
In a celebration of Peru's cuisine and multicultural spirit, Nicola Allegretta opened Mistura – a modern Peruvian restaurant – in November 2014. Aptly named "mixture" in Portuguese, Mistura offers the perfect fusion of Native Pre-Columbian and Incan heritage with Chinese, Italian, Japanese and Spanish influences. In homage to traditional Peruvian cuisine, Chef Nicola incorporates Andean Native ingredients into his dishes along with locally-sourced free range meats, sustainable seafood and fresh organic produce. Adventurous guests can try popular items, including Alpaca Carpaccio and Grilled Octopus, along with a variety of other unique and flavorful offerings. Whether seated at a table in the restaurant's open dining area or enjoying Mistura's cuisine at one of its beautiful event venues, this is an exciting new culinary destination for food lovers. For more information about the multi-cultural and culinary delights of Mistura, visit MisturaRestaurants.com.
The Spa Central Coast and Organic Farms Juice Move in Together
The Spa Central Coast and Organic Farms Juice now share the same new Paso Robles' location along with preexisting and passionate ideas regarding health, detoxification and rejuvenation. The spa currently features eight treatment rooms with plans for adding a cleansing Himalayan salt room and the organic juice bar enhances guests' experience with a wide variety of free-pressed, certified organic juices. The two business owners – Kitty Arosteguy and Dr. Aracely Plateroti – have worked in their respective fields for many years and started this collaboration to help cleanse guests' bodies and prevent disease. For more information about the two companies and their new shared location, visit The Spa Central Coast and the Facebook page for Organic Farms Juice.
Pelletiere Estate Vineyard & Winery Now Open in Paso
Located in the heart of the Willow Creek district, the new Pelletiere Estate Vineyard & Winery opened January 2015. While the property underwent several renovations following the change in ownership, the winery itself will continue to produce Italian varietals in honor of the current owner's and predecessors' Italian heritage. Family-owned and operated, the vineyard is committed to gentle winemaking techniques and sustainable farming. The Farmhouse – one of the renovated buildings – is a chic country getaway, complete with French doors opening onto a private multi-level deck overlooking the vineyards. Whether searching for a great winetasting destination or the perfect location for a weekend getaway in Paso Robles, Pelletiere Estate Vineyard & Winery offers both. The new vineyard and winery also features the Pelletiere Wine Club, whose members receive exclusive benefits and regular shipments of handcrafted, limited-production wines. For more information about Pelletiere Estate Vineyard & Winery, visit Pelletiere.com.
First-Ever Eroica Vintage Cycling Event in the United States
Eroica, Tuscany's renowned vintage bike ride, will come to the United States for the first time ever, April 11-12, 2015. An event for cycling enthusiasts and bike collectors, Eroica California will feature three routes starting and ending in Paso Robles. Registration for the event is limited to 1,000 participants, who must use bicycles built prior to 1988. In addition to the ride on April 12, the event includes a two-day festival complete with live music and delicious food. Attendees will also have the unique opportunity to enjoy the World Class Vintage Bicycle Concourse d'Elegance, showcasing the best vintage road racing bicycles owned by collectors. Started in Italy with the intention of reconnecting people with the heritage of cycling, this memorable experience will occur in six countries this year alone. Hospice of San Luis Obispo, a local charity, will volunteer at the event and receive part of the event's proceeds. For more information about Eroica California in Paso Robles and to register for the event, visit EroicaCalifornia.com.
Exciting New Additions to Hearst Ranch Winemaking Team
Jim Saunders and Steve Hearst – owners of Hearst Ranch Winery and close friends – welcomed winemakers Soren Christensen and Guillaume Fabre to the team in February. The winery, founded and run with a "Legacy of Quality™" in mind, produces handcrafted wine from local vineyards in Paso Robles and San Simeon. With nearly 15 years of experience, Christensen's role will involve creating high quality wines worthy of the Hearst name and award-winning label. Fabre, born into a winemaking family in France, has spent the last 10 years of his life working in Paso Robles' wine industry. As evident by the acclaim surrounding Fabre's own brand of wine – Clos Solène – both he and Christensen are valuable additions to the Hearst Ranch winemaking team. For more information about Hearst Ranch Winery, visit HearstRanchWinery.com.
Next Door Bistro Opens in Paso Robles
Paso Robles, home to a vast and varied culinary scene, welcomed Next Door Bistro September 2014. With everything made from scratch – excluding the bread and cheese – the menu features inventive, comforting meals. Chef Ed Drake is committed to serving fresh ingredients from local farmers markets and offering dishes that accommodate every guest's dietary needs. Guests can either eat indoors surrounded by the bistro's refreshingly simple décor, or on the outdoor patio while enjoying the Paso Robles sunshine. Sharing a space with Di Raimondo's Italian Market & Cheese Shop at 822 13th Street, the restaurant is a rustic, old-world style eatery open every Thursday through Monday. For more information about one of Paso Robles' newest small but sensational culinary destinations, visit Next Door Bistro's Facebook page.
Spearhead Coffee Opens in Paso Robles
Spearhead Coffee – a specialty wholesale and resale business - officially opened in Paso Robles January 2015. Owned by three friends - Joseph Gerardis, Matt Klomp and Jeremy Sizemore – Spearhead Coffee works to create drinks with the highest quality products. With this in mind, the company imports its green coffee beans from communities and countries overseas. The store, with its artistic lighting and glass storefront, has a welcoming, creative atmosphere. Customers can either take their drinks to go or sit at one of the various tables or hand-made window bars. For more information, visit SpearheadCoffee.com.
New Tasting Room in Downtown Paso by Lusso Della Terra Cellars
Paso Robles, known for its expansive vineyards and delicious wines, will welcome Lusso Della Terra Cellars' new tasting room March 2015. Lussa Della Terra – meaning "Luxury of the Land" – is owned by winemaker Ed Cholakian. While relatively new to Paso Robles, Cholakian is a long-time wine lover who began creating wine in his house and garage seven years ago. After relocating to Paso Robles, he quickly fell in love with the area and knew it was the perfect destination to open a tasting room. While Cholakian also produces Sangiovese and Zinfandel wines, the tasting room will specifically feature Lusso Della Terra Pinot Noir and Chardonnay made with grapes from Paso Robles, Napa and Sonoma. For more information about Lussa Della Terra Cellars and the flourishing Paso Robles' winery scene, visit LDTCellars.com.
Paso Underground Welcomes Addition of Dilécta Wines
Instead of having guests journey to separate wineries, Paso Underground offers a convenient, collective tasting room featuring Aaron, Edmond August, Turtle Rock Vineyards and now Dilécta Wines. The newest addition to the popular tasting room – joining the collective in late 2014 – Dilécta Wines features the work of winemaker Orion Stang. While a small producer currently only offering Unorthodox and The Tiller, his work quickly gained the attention of Paso Underground and Law Wine Estates, where Stang currently works as an assistant winemaker. With both indoor and patio seating, Paso Underground provides guests a great way to try wines from four boutique Paso Robles' wineries and their talented winemakers. For more information about Paso Underground and its newest member, visit PasoUnderground.com.
Hearst Castle Art Tour Addition to PASO ARTSFEST
Famous for its spectacular architecture and historical significance, Hearst Castle is a favorite destination for those visiting the Central Coast. Along with its many other wonders, the property includes a vast collection of European and Mediterranean art. For the second year, Hearst Castle is a special events partner with the Paso ARTSFEST, taking place on May 24. For more information, visit pasoartsfest.com.
For more information and to plan your next trip to Paso Robles, visit TravelPaso.com.
About Travel Paso Robles
Recently named Wine Region of the Year by Wine Enthusiast Magazine, Paso Robles, California is located midway between Los Angeles and San Francisco on Highway 101 and is roughly a 20 minute drive inland from the Pacific Ocean. This small farming town boasts 250+ wineries, a charming historic downtown and town square, comfortable hotel accommodations, farm-to-table dining, art galleries, shopping, hot mineral springs and friendly locals. For more information about Paso Robles, CA visit http://www.TravelPaso.com.