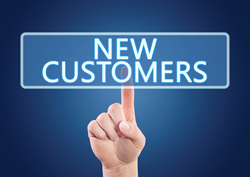 Having a great content marketing strategy in place is essential to growing organic traffic on the Internet over time.
Fort Lauderdale, FL (PRWEB) March 11, 2015
Experience Advertising, Inc., a leading digital marketing agency, has announced the launch of their official content marketing division. Building on the ever increasing demand from companies seeking to drive additional targeted traffic to their websites, Experience Advertising has expanded its digital marketing services to assist companies in need of cost-effective web content, video, and online press releases.
Evan Weber, CEO of Experience Advertising stated, "Search engine referred traffic is still the leading channel volume-wise in online advertising utilized to drive targeted traffic to a company's website. Having a great content marketing strategy in place is essential to growing organic traffic on the Internet over time. Our writers are focused on creating content designed to increase free website traffic for our clients, primarily through search engines, social media networks, and Youtube." Experience Advertising helps companies achieve additional search engine rankings through optimizing the website itself properly, as well as adding pages of original content and articles to the website, which leads to additional organic rankings and traffic.
Experience Advertising's content marketing division creates the following types of content:

Blog posts - intended to boost on-site content and increase the number of ranked pages cataloged in the search engines.
Website articles - designed to inform and enhance the relationship with website visitors, customers, and followers.
Product Descriptions - utilized to revise, rewrite, or enhance current website content.
News stories - used to convey corporate news and happenings to a captive audience or in general on the website.
Social media posts - shorter posts designed to create engagement and rankings on the company's social network pages.
Corporate videos - used to help the company inform and sell to their target audience.
Explainer videos - used to convey the purpose of the service or what the company does in general.
Advertising videos - used to advertise with online through Facebook, retargeting, and on Youtube.
Online press releases - utilized to announce company news, events, and product launches.
Experience Advertising creates all of their client's content marketing strategies on a customized basis, tailored to each client's needs. They are able to implement a multi-faceted content marketing strategy to address several needs at once or focus on a particular area of need a company may have. Providing relevant content that incorporates strategic keyword phrases and quality written content has helped propel their clients' search engines rankings and sales. Experience Advertising also has a team of writers on staff that author well written online press releases that can quickly generate multiple first-page search visibility for a client's target keyword phrases.
Experience Advertising is an award-winning digital advertising agency that has built its reputation by staying at the forefront of digital advertising trends while offering the most innovative and effective services available to their clients. For more than 8 years, Experience Advertising has been helping businesses effectively connect with their customers by offering a myriad of online marketing services aimed at increasing their clients' visibility and online presence. For more information on how Experience Advertising can help you produce effective search engine optimized content and videos that will keep your company's SEO relevant and moving higher in the search rankings, contact Experience Advertising today for a complimentary analysis and proposal.