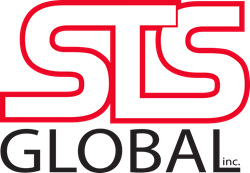 Connectivity is our business
Stony Brook, New York (PRWEB) March 11, 2015
David Hershberg, CEO, today announced the launch of STS Global Inc.
The new company will provide state-of-the-art satellite communications and other telecommunication products and services to broadcasters, media, governments and other private enterprises across the world. Solutions will include network design, integration, management and maintenance.
David Hershberg, founder and former CEO of Globecomm Systems Inc. commented: "I am pleased to announce the creation of this new company. We are staffed with talented professionals who have worked with me for many years and look forward to working with new talent we are meeting. We are primed to deliver excellence in reliable systems and services with great customer value."
STS Global capabilities include broadcasting live events, supporting new media broadcast centers, securing private networks for large corporations, and offering a complete range of satcom possibilities from better wireless connections to tighter cyber security. By adding sophisticated satcom to today's widely developed terrestrial technologies, STS Global creates unique systems that can provide reliable services anywhere on earth. Customers will appreciate the cost/value approach, 24/7 dependability, training and support to achieve peak performance.
STS Global will reside in the CEWIT (Center of Excellence in Wireless and Information Technologies) Building at Stony Brook University where it will participate in its incubator program and work closely with the university.
STS Global will have booth #7127 at Satellite 2015 in Washington, D.C. March 16-19.
For more info please contact:
STS Global Inc.
CEWIT Bldg, #231
1500 Stony Brook Rd
Stony Brook, NY 11794-6040
Tel: 631 246-5000
Tel: 631 974-2434
Email: info(at)stsglobal(dot)com
Web: http://www.stsglobal.com
Mktg/Sales: fred(at)stsglobal(dot)com