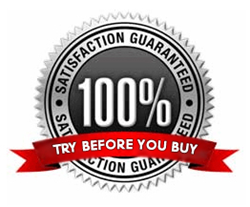 We have scaled our notification platform for everyone, including mom and pop organizations. When lives are at stake, seconds count and budgetary concerns must be a non-factor, added Ryan
Chatham, New Jersey (PRWEB) March 11, 2015
Desktop Alert Inc., the 'less than one minute alert notification platform' used by the U.S. Military and numerous healthcare and corporate organizations worldwide, today announced announced today that the companies 2014 Homeland Defense Security Award Winning Mass Notification Platform utilized by the Army and Air National Guard Nationwide is now available to the General Public for free trial.
"Our company has experienced a strong adoption of our suite of notification products in the commercial sector by companies such as Mercedes Financial Division, Scott Trade, Hospital Corporation of America, Boston Convention and Exhibition Center, Daimler Trucks North America, General Dynamics, Easter Seals and more. Most if not all of these customers were attracted to our technology on the basis of our proven success at the U.S. Department of Defense. We have now scaled to extend our products and services to everyone….affordably" said Howard Ryan, CEO Desktop Alert Inc.
The 'Try Before You Buy' proposition enables anyone to test the system for no charge. Included with the evaluation is a no charge Emergency Preparedness Training scorecard process. The audit provides a comprehensive assessment of your organization's current preparedness level as measured against Occupational Health and Safety Administration (OSHA ) guidelines and current best preparedness practices. An off-site review is conducted by a team of experienced Desktop Alert auditors in collaboration with your key personnel. The audit process is streamlined, focused and non-intrusive. An audit report detailing specific recommendations for improving your organization's state of preparedness is provided at the conclusion of the process.
Desktop Alert can develop customized training and product solutions to meet your organization's global safety & preparedness needs. Working with our respective National clientele such as FEMA, Homeland Security and the U.S. Military. Desktop Alert can deliver solutions that are consistent with your worldwide messaging needs to specific office locations via WebEx training sessions and customized product sourcing and distribution.
"We have scaled our notification platform for everyone, including mom and pop organizations. When lives are at stake, seconds count and budgetary concerns must be a non-factor", added Ryan.
The company boasts the following endpoints for inclusion with the industry first "Try Before You Buy" offering:
Out The Box Single Click Less Than One Minute Alerting to End-Users:

Desktop Alert Popup Alerts
Mobile App Alerts to Android and iPhones
E-mail Alerts
Short Code and SMTP Text Message Alerts
Telephone Text To Speech Alerts
Integration with the National Weather Service, IPAWS and CAP Alerting
About Desktop Alert Inc. http://www.desktopalert.net
Desktop Alert provides an array of end-point integration's with customers public address systems (Giant Voice), intercom systems, commanders channels, e-mail platforms, DSN-based and cloud-based telephony and sms message systems, network desktop alert popups, national weather service zip code based alerts, digital signage, cable tv, numerous social media systems, CAP server alert, external system sensors such as temperature devices and fire alarm systems.