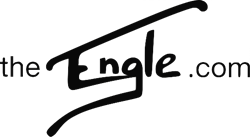 (PRWEB) March 12, 2015
Engler Innovations, the creator of the innovative guitar hammer "The Engle", takes great pride in finding the up-and-coming artists that are pushing the boundaries of creativity. Here are a few acts that they plan on catching for an interview this March at SXSW to help bring that creativity your way.
She's received love from NPR, The Austin Chronic, and tons of college radio stations, and now she's going to receive love from us! Cleopatra Degher, who has performed with everyone from Leonard Cohen to Lucinda Williams, is an immense talent. The creators of "The Engle" are definitely excited to check our her set on 3/20 at Lamberts.
New York City native from Seoul, Big Phony began devoting his life to music at the ripe age of fourteen. Since then, the artist has turned heads, having debuted #10 on the iTunes Electronic Chart, as well as #75 on the Singer-Songwriter Chart. Big Phony also belongs to the cast in KTOWN Cowboys: The Movie, which will be holding it's world premiere as part of SXSW's 2015 Official Selection. Big Phony's SouthBy showcase will be happening on 3/19 at St. David's Bethell Hall.
Call Me Lolla are definitely a buzzworthy new act to watch out for. The young frontwoman leads the Brazilian group with charm to create a folk sound that we agree is both unique, and a perfect match for us here at Engler Innovations. Check them out on 3/18 at 18th Floor at Hilton Garden Inn.
Next up, 23 year-old Fraser A. Gorman is a character. The charismatic Melbourne-native hopes to represent the strong legacy in his area of guitar-centric artists that precede him. If you're around Stephen F's Bar on 3/18, check him out.
Last but certainly not least, Magic Giant are one of our personal favorites. Some refer to the band as "rave-folk". The indie-folk trio was joined by Dave Matthews Band's Rashawn Ross, as well as Spencer Ludwig of Capital Cities, on their new record. Convinced yet? 3/18. Palm Door on Sabine. Be there.
Next week we'll cover five more folk acts that we can't wait to meet! Stay tuned.