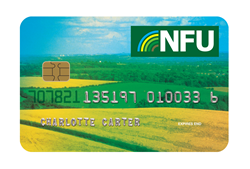 Now, NFU members do not have to hunt around for the best refuelling deal, because they already have it.
(PRWEB UK) 11 March 2015
More than 55,000 NFU members now have access to discount diesel and petrol throughout the UK.
Ben Coates, NFU affinities and services manager, said, "Fuel, whether diesel or petrol, represents a major cost for farmers. Everyone associates farming with tractors, but there is a variety of other vehicles and equipment involved in producing the nation's food. Anything that helps to reduce fuel costs has to be good, both for farmers and for the public. Now, NFU members do not have to hunt around for the best refuelling deal, because they already have it."
Steve Clarke, Fuel Card Group marketing manager, said, "We believe that the whole point of fuel cards is to deliver real savings. Any NFU member can now benefit from a typical saving of up to 5p per litre on national average pump prices. When they pick any of our comprehensive range of commercial rate fuel cards, they are assured that there will be no transaction charges, network fees or other surcharge. With other suppliers, they could expect £2 or more to be added to the bill every time they refuel."
The NFU appointed The Fuelcard People after examining a number of potential partners. "Ben Coates said, "Our key priorities were fuel cost savings and quality of service, but other factors were also important. Farmers can now benefit from an unbeatable combination of service, savings and security."
Lower fuel costs, eliminated paperwork and reduced administration are just the start of the standard member benefits. One weekly invoice means up to two weeks of free credit before direct debit payment. An NFU member is not pushed towards any particular product, but receives impartial advice on the most appropriate fuel card for their individual needs.
A farmer can always talk to their own dedicated account manager, who knows them, rather than having to queue for an anonymous call centre operator. Depending upon which fuel card or cards they choose, they can refuel at thousands of filling stations throughout the UK. The range includes fuel cards that are valid at BP, Esso, Shell and Texaco sites as well as supermarkets, independent retailers and specialist diesel networks.
Other benefits include 24/7 secure Internet account access, including transactions yet to be invoiced. Custom reports are available on demand, for download directly into standard business packages. The use of eServices means that the whole process can be paperless and administration-free.
NFU members should call NFU CallFirst on 0370 845 8458 or visit http://www.nfu-fuelsavings.co.uk for more details.