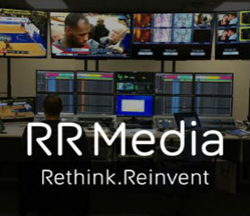 It's quite an accomplishment to have two additional playout facilities online in such a short time. It means that our presence is closer to key markets in the US and Europe are further enhanced and provides customers a local point of presence.
(PRWEB UK) 11 March 2015
RR Media, a leading provider of global digital media services to the broadcast industry, has announced that it is now running dozens of channels from two additional playout facilities based in the New York Metro area and London. The US playout facility has been online since November 2014, with the UK facility online since February 2015. RR Media fully originates and manages over 150 channels across its global media centers.
The now established playout presence in these key media markets allows RR Media to be closer to its European and American broadcaster base in order have access to these services in these regions. With a managed service model, RR Media handles all technical and operational aspects of content preparation, management and playout across different regions and time zones. All channels played out from the additional facilities are fully backed up from RR Media's main global media centre.
These playout facilities as well as RR Media's content preparation and management capabilities are all part of a global media services platform based on virtualised infrastructure and robust IP networking capability that delivers global, scalable media solutions, accessible from anywhere in the world. RR Media's scalable, virtualised capability allows it to establish new playout facilities anywhere in the world with short lead times based on any broadcaster's business needs.
RR Media will be exhibiting at the upcoming NAB Show held at Las Vegas Convention Center. See more of RR Media's rich digital media services and playout capability at NAB 2015, at Booth SU5924 from April 13-16, 2015.