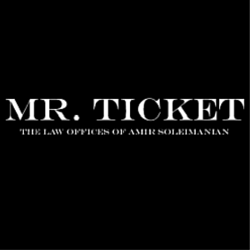 "Please, if you hit someone, do not move or drive away from the scene. Park your car safely in the area, call 911, and help the person you've just hit; be a good Samaritan.
Encino, CA (PRWEB) March 11, 2015
The Lancaster Sheriff's department is still attempting to find the driver accused of a fatal hit and run accident, which occurred on Saturday, February 14, around 9:20 p.m. According to a February 15, 2015 article from CBS Los Angeles, a 42-year-old male pedestrian was struck by a passing vehicle at the Lancaster intersection of Avenue L and 35th Street West. The man, whose identity is still being concealed, was found "lying in the middle of the street" and was immediately transported to the nearest hospital for medical attention, where he died from the injuries. Police do not have a description of the vehicle or the driver, but state that descriptions of the car will become available after authorities review the footage from four different traffic cameras stationed at the intersection.
Attorney Amir Soleimanian, owner and founder of the legal firm Mr. Ticket, states that hit and run car accidents are on the rise in and around L.A., and are often linked to drivers who are operating vehicles under the influence of alcohol or marijuana -- especially considering that the state of California recently legalized medical marijuana.
"When it's dark and a driver is under the influence of a substance," Attorney Soleimanian states, 'that driver is more likely to flee the scene."
CBS Los Angeles states that the investigation is still ongoing, and no definite cause has been determined thus far. In his years of experience working with California traffic incidents, Attorney Soleimanian states that the crash may not be linked to drug or alcohol use at all, but that the driver fled the scene of the accident simply because he or she was scared and in shock.
"Sometimes accidents just happen. Maybe the driver ran a red light -- it was at an intersection after all -- or maybe he or she took a right-hand turn and didn't see the 'WALK' signal that gave the pedestrian the right-of-way. Either way, the driver should not have left the scene."
Attorney Soleimanian also notes that the driver will likely face a very harsh punishment upon being caught for hit and run; the most probable charge in this case would be involuntary manslaughter with a minimum 25 years in prison. Had the driver not fled the scene of accident, Attorney Soleimanian states, the punishment likely would have consisted of fines and a suspension of driving privileges at the max or even no fines or ticket.
In addition to echoing investigators' plea for anyone with information about the crash to come forward, Attorney Soleimanian states that Mr. Ticket always stresses that drivers should never leave the scene of an accident, no matter how bad the accident may seem.
"Please, if you hit someone, do not move or drive away from the scene. Park your car safely in the area, call 911, and help the person you've just hit; be a good Samaritan."
About Mr. Ticket
Mr. Ticket is a law firm that focuses on handling traffic law cases, including reckless driving, DUI, hit and run, and more. The Mr. Ticket law firm knows that the repercussions for any of these cases can be costly and long-lasting. To learn more, visit 4mrticket.com