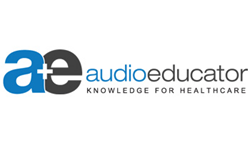 Though the RBRVS became effective on January, 2014, there is still a lot to learn about this procedure for medical service provide. ~ Duane Abbey
Durham, NC (PRWEB) March 12, 2015
The Resource Based Relative Value Scale is a method used to decipher how much a physician's work is worth, and how much a physician is paid. The federal government established RBRVS in 1992 to standardize payments made to providers participating in Medicare. A team of Harvard University experts, statisticians, physicians, and economists, commissioned by the federal government produced the RBRVS system.
In RBRVS, a relative value unit (RUV) is allocated to each of the three components that factor into the price paid for a service provided by a physician: physician work, practice expense, and malpractice expense. The payment is established by multiplying the total value of those three factors by a "conversion factor," a dollar amount that is determined by the CMS. The amount is then adjusted after applying a geographic adjustment factor (GAF) which takes into account the varying costs of providing care based on resources available at a location.
The Three Key Components:

Physician work: It accounts for the time, skill and physical effort needed to provide a given service.
Practice expense: It accounts for the direct expenses related to a physician's supplies and non-physician labor used to provide the service.
Malpractice expense: It contributes toward protecting a physician from certain legal and financial risks.
There is still a lot of confusion surrounding RBRVS from medical service providers' viewpoint. In a 90-minute audio session, nationally renowned speaker Duane Abbey, Ph.D. will explain the various elements of the Medicare RBRVS and MFS, to help medical service providers determine how to calculate payment schedules conveniently and accurately.
Here's a look at the discussion points:
o Overview of Resource Based Relative Value Scale (RBRVS) which provides the basis for the Medicare Physician Fee Schedule (MPFS)
o Appreciate RBRVS as a fee schedule health care payment system
o How RBRVS is structured and how payments are calculated
o How hospitals become involved in and can utilize the Medicare physician fee schedule (MPFS)
o How RBRVS supports the Medicare Global Surgical Package (GSP)
o Comprehend the facility versus non-facility aspects of RBRVS and the relationship to hospital-based clinics
o How RBRVS can be used to establish professional charges for physicians and provider-based clinics
o How physical therapy and occupational therapy services are paid based on RBRVS
o How does the MPFS accommodate CPT codes, HCPCS codes and the various modifiers
o Understand the involvement of RBRVS with ASCs, CORFs, IDTFs, and CAHs
o Find out sources of information from CMS concerning RBRVS and the Federal Register updating process
For more information, http://www.audioeducator.com/hospitals-and-health-systems/resource-based-relative-value-scale-09-24-2014.html
About AudioEducator
AudioEducator, the country's leading source of business-enhancing information, has been providing knowledge and training to healthcare professionals on trending industry topics for more than a decade. With an esteemed panel of industry experts, it helps professionals get information directly from the veterans and get their queries answered directly. AudioEducator specializes in audio conferences, training webinars, transcripts, DVDs on a wide array of healthcare topics like medical coding, billing, HIPAA compliance, food safety, rehab, pharma & biotech, and more.
For more information, check http://www.audioeducator.com
We have enabled a special discount of 10%. Use coupon code SAVE10 to get your discount, Applicable on all purchases. For further query you can call our customer support as mention below.