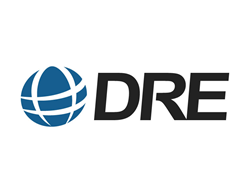 Louisville, Ky. (PRWEB) March 12, 2015
DRE Medical — a leading medical equipment distributor — is pleased to announce the launch of the 2015 DRE Medical Equipment catalog, now available in a digitally-optimized online download.
The new catalog showcases top selections from the company's high-quality, cost-effective products. DRE sources everything necessary for the operating room, including anesthesia machines, patient monitors, surgical lighting, procedure tables, stretchers, electrosurgical units, respiratory ventilators and much more.
In addition to offering customers a full line of DRE brand equipment, DRE also provides professionally refurbished equipment from industry leading brands such as GE, Steris, Dräger, Covidien, Carefusion, Stryker, Philips, and Zoll among others. The company has 30 years of experience in professional refurbishing. DRE biomedical engineers are skilled at completely refurbishing a variety of equipment, as seen in this year's catalog.
DRE works with healthcare professionals from around the world every day to fulfill their equipment needs and perform related services. The company offers a complete selection of new and refurbished equipment services including medical gas, facilities planning and installation, and routine maintenance.
To learn more about products and services from DRE, download the 2015 DRE Medical Equipment Catalog and call a dedicated DRE equipment expert at 1-800-462-8195 today.
About DRE
Since 1984, DRE has worked to be a single supplier for all major operating room equipment and surgical equipment. Inc. magazine named DRE to its annual Inc. 5000 list of the nation's fastest-growing companies for three consecutive years. DRE, Inc., is based in Louisville, Ky.