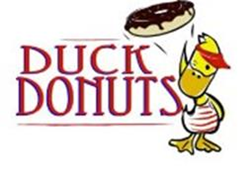 Matawan, NJ (PRWEB) March 28, 2015
Stone Creek Builders has recently completed the renovation of the new Duck Donuts in Middletown, NJ.
The space was previously an MRI office suite. Stone Creek Builders completely gutted the entire space to build the Duck Donuts franchise, according to the floor plans. This renovation included reconfiguration of the entire plumbing system, all new electrical, updated sprinkler system and hook ups for new machinery for donut making.
The inspiration behind those warm, delicious, made to order donuts…
What began as an impulse, a mind-boggling idea, a fun venture, approximately 8 years ago, has grown into an exhilarating adventure. After several months of exploration, recipe trials as well as some joint undertakings with local traders, Robin Griffith came up with the answer: Duck Donuts!
Our employees that manage as well as work in our outlets bring forth all the distinction, and this makes us have pride in them. Most of the chief employees have worked with Duck Donuts for 5 years.
"Stone Creek Builders was great to work with on this project - they worked hard and everything came together at the end." - Matt Erickson, Duck Donuts.
About our Donuts
Caloric information: every donut contains about 310 calories.
Key ingredients: the base donuts are fried in soy-based shortening and comprises of the following main ingredients:

Wheat as well as corn flour
Soybean oil
Nonfat skimmed milk
Egg yolks
Beta carotene
Stone Creek Builders is proud of the work completed at this location and is looking forward to the next Duck Donut's franchise.
"It was a pleasure working with the Erickson family on this project. We wish them lots of success on this new venture." - Mike Bruno, Stone Creek Builders.
About Stone Creek Builders:
The founder of Stone Creek Builders has been a leading provider of building, remodeling and restoration services for over 20 years. Stone Creek Builders provides general contracting, remodeling, insurance restoration, house lifting, and storm reconstruction services to clients in central and shore regions of New Jersey. Contact us at (732) 566-0395 or visit our website at http://www.stonecreekbldrs.com for more information.