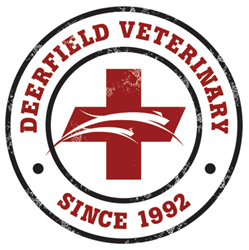 The Elite drill has an array of unique features to help us effectively address pets' dental issues and reduce their risk of infections.
Springfield, Mo. (PRWEB) March 12, 2015
Deerfield Veterinary Hospital's acquisition of the state-of-the-art Elite drill by iM3® means enhanced dental care for Springfield-area pets.
The purchase solidifies Deerfield as a leading provider of dental care among vets in Springfield, Mo. According to co-owner Dr. Ned Caldwell, "This new drill gives us an array of unique features that will let our doctors and vet techs effectively address pets' dental issues to reduce the risk of infections that can become life threatening, if left untreated."
Elite has earned a top spot among cat and dog dental cleaning tools and boasts four quality handpieces—low speed and high speed LED, suction and three-way syringe. It is also equipped with the only fully autoclavable air-driven dental suction available and is backed by an industry-best 5-year warranty. "While a warranty probably doesn't mean much to the pet families we serve," said Caldwell, "the length of the warranty iM3 offers for the Elite drill reflects the reliability and quality of the tools Deerfield uses to care for our pet patients."
During National Pet Dental Health Month in February, Deerfield reminded pet owners of the crucial role that veterinary dentistry plays in the well-being of family pets. Clients and their pets were treated to special promotional deals throughout this month-long initiative, which is sponsored each year by the American Veterinary Medical Association (AVMA) along with other veterinary organizations. "We strongly encourage all dog and cat owners to make oral health a top priority all year long," says Dr. Denise Roche, a managing partner at Deerfield.
About the Risk of Dental Disease in Pets
It is estimated that 70 percent of cats and 80 percent of dogs develop signs of oral disease by age 3. Because periodontal infections can spread bacteria to a pet's liver, kidneys and heart, good oral hygiene is essential to overall health. Oral disease in pets begins with a thin film of protein that forms on the teeth and gums. This protein film promotes plaque build-up along the gum line, leading to a reversible inflammation of the gums, known as gingivitis. Ignoring the inflammation leads to periodontitis, which is irreversible and involves deeper infection of dental tissue.
Using their new Elite drill, Deerfield veterinarians treat gingivitis and periodontitis through a professional, comprehensive cleaning, which requires general anesthesia. To ensure the safety of pets, vets and staff at Deerfield use gas anesthetics and perform a pre-surgical blood test. Intravenous catheters facilitate easy administration of fluids and drugs. In some cases, treatment may require gingival surgery or tooth extraction, and treatment concludes by polishing the teeth.
About Deerfield Veterinary Hospital
A full-service pet hospital, Deerfield provides medical and surgical care, boarding and bathing services for both cats and dogs, on-site lab diagnostics and blood testing as well as pre-surgical and senior screenings. The hospital is equipped with the latest veterinary care technologies, including X-ray and ultrasound, and uses the safest anesthetics available.
To learn more about Deerfield Veterinary Hospital in Springfield, Mo., follow them on Facebook, Google+, LinkedIn, YouTube and the Deerfield blog, or visit deerfieldvet.com.