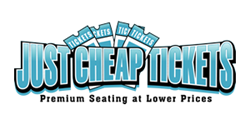 JustCheapTickets.com, a prominent online provider of affordable tickets, has now slashed the prices of Shania Twain tickets for the singer's Rock This Country final tour.
Brookfield, WI (PRWEB) March 13, 2015
The news is now out that the very popular country singer is touring this summer for the last time, and her many adoring fans know that they have one more chance to obtain tickets for a live performance. Rock This Country begins on the 5th of June in Seattle and continues throughout the summer until August 23 with a Fresno, California, show.
Visit JustCheapTickets.com for a great selection of discounted Shania Twain tickets
High sales are expected for Shania Twain tickets. It is certain that concertgoers will want to attend a live show that will wrap up the singer's touring career, especially since her last road trip was over ten years ago. The singing sensation has built up a huge fan base of admirers who have enjoyed her hits for years. Getting to see her perform live on stage one last time will be an experience they do not want to miss.
The singing star has had some personal hardships to overcome in past years, and it has been a victory for her to have recently concluded a very successful two-year residency in Las Vegas at Caesars Palace. She is now referring to her upcoming final tour as an "after-party" to her residency as well as a celebration.
With a 50th birthday coming up on August 28, the singer also intends to release her first studio album since 2002 around that time. Her devoted followers are looking forward to the upcoming album as well as attendance at a final live event.
Wes Mack will be the opening act for the star during her Canadian concerts from June 7 until June 28 along with her first show of the tour in Seattle on June 5. After that time, Gavin DeGraw will open for the singer for the remaining portion of the tour.
JustCheapTickets.com has no association or connection with any colleges or professional teams, artists, organizations, bands or performers that are featured on the site. JustCheapTickets.com is also not affiliated with any mentioned venues. Names and titles that appear in this press release are only for descriptive purposes with no implication, suggestion or indication that any type of partnership or endorsement exists.
About Us
JustCheapTickets.com has a wide selection of Shania Twain tickets for concertgoers to purchase. The popular secondary market provider also has Ed Sheeran tickets, Madonna tickets and many others.
JustCheapTickets.com
Order By Phone
(855) 302-8733