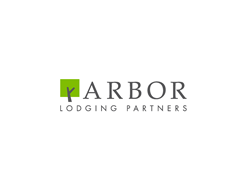 We are fortunate to be experiencing tremendous growth and are looking to expand our investment platform even further with both cash-flowing and value-add opportunities
Chicago, IL (PRWEB) March 16, 2015
Arbor Lodging Partners ("Arbor"), a leading fully-integrated owner and operator of hotels, announced today that, through an affiliate, it has acquired the Holiday Inn Express & Suites New Orleans Airport for an undisclosed price. NVN Hotels, an affiliate of Arbor, has assumed management of the hotel.
The hotel sits at the entrance of James Business Park, a Class A, 200-acre Business Park with more than 2 million square feet of commercial space. The hotel is also located near Louis Armstrong New Orleans International Airport, which is the fastest growing airport in the United States and is currently undergoing an $826 million expansion to add 30 new gates. Further, the hotel is just a short drive away from numerous New Orleans attractions including the French Quarter, the Central Business District, the Superdome, and Ernest N. Morial Convention Center. The hotel features 134 newly-appointed guestrooms, dedicated meeting space, and the popular VooDoo BBQ & Grill.
"We are delighted to announce our first acquisition in New Orleans, a world-class city that is experiencing tremendous growth," says Vamsi Bonthala, Managing Principal of Arbor. "The Holiday Inn Express & Suites New Orleans Airport is well-situated to take advantage of the robust business demand in the immediate area, as well as demand generated by the rapidly-growing airport. We look forward to implementing our best practices and further enhancing the property," added Sheenal Patel, the other Managing Principal of Arbor.
In addition to twenty first-mortgage loans recently acquired by Arbor, the acquisition marks the sixth hotel acquired by the firm in the last five months. "We are fortunate to be experiencing tremendous growth and are looking to expand our investment platform even further with both cash-flowing and value-add opportunities," stated Bonthala.
To learn more about Arbor Lodging Partners or NVN Hotels, visit http://www.arborlodging.com or http://www.nvnhotels.com.
Arbor Lodging Partners is a Chicago-based national owner and operator of hotels. The company was founded in 2005 with the goal of uniting the best practices of enterprising hotel operators and sophisticated institutional investors to effectively underwrite and execute investments in the lodging space. Arbor Lodging Partners makes investments in hotels, acquires loans secured by hotels, and, through its affiliate NVN Hotels, manages operations for its own hotels and those owned by third-parties.
###