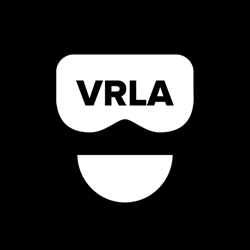 Our goal is to support the growing VR 360 video community through workflow innovation and education. -360Heros CEO Michael Kintner
Los Angeles, California (PRWEB) March 18, 2015
360Heros Inc., a company specializing in virtual reality 360 video camera technology, will be attending VRLA as a Gold event sponsor. With the event taking place on March 22nd at the J.W. Marriott Los Angeles, 360Heros will exhibit their latest innovations in virtual reality content creation technology.
This includes a presentation on supporting VR content creators from CEO Michael Kintner and the introduction of 360CamMan™ V2, their new VR media management software. 360Heros will be exhibiting their complete line of Plug-N-Play™ 2D and 3D content capture hardware, showcasing their new 4K 360 video player and walking attendees through their CDN and content syndication services.
Titled "Open Source VR: Empowering VR Producers through Education, Workflow Innovation and Support", Kintner's presentation will focus on his efforts to help and educate the growing VR 360 video community. Attendees will enjoy a complete overview of the VR production workflow including an in-depth look at the new 360CamMan™.
In terms of this new software, VRLA will mark the debut of 360CamMan™ V2 for Windows and the introduction of Mac OS compatibility. Version 2 introduces key time saving components to the VR 360 media management workflow for both 2D and 3D spherical video files. These new features enable both OSX and Windows environments to support automated multi-card file transfer, instant camera setup feedback and take folder and file management. Advanced video file analysis, file folder organization and file merging are also helpful additions.
While 360CamMan™ was designed to be compatible with 360Heros entire line of Plug-n-Play™ Holders, it now features support for many other multi-camera capture arrays as well. Automated 360 photo batch processing to enable time lapse videos and pano file prep for Google Street View are improvements that panoramic photographers will enjoy.
Members of the VRLA community will also have access to a special promo code for a 15% discount on 360Heros products for a 30 day period starting on March 20th. 360Heros will also be giving away an H3Pro6 Plug-n-Play™ Holder during their presentation that attendees can enter to win at the company booth throughout the event.
For more information about VRLA or 360Heros, visit http://www.360heros.com.