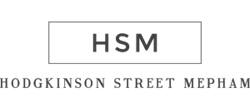 Portland, Ore. (PRWEB) March 17, 2015
Although Portland is home to many boutique law firms which focus primarily on medical malpractice, attorney Abby Miller of Hodgkinson Street Mepham affirms Hodgkinson Street Mepham's difference lies in their continued camaraderie, shared pool of knowledge, and commitment to giving back to their community. One example is Abby Miller's recent work with Wills for Heroes.
Established in 2009, Hodgkinson Street Mepham was built on a culture of collaboration—the same philosophy which propels their litigation efforts also supports their commitment to encouraging their attorneys to provide pro bono assistance for charitable organizations.
Although Abby Miller's practice focuses primarily on the defense of physicians and healthcare professionals in medical malpractice law suits, Miller finds time to volunteer her legal expertise to those in need.
In her spare time, Miller lends expertise and aid to the Multnomah Bar Association's Young Lawyers Section by assisting in the organization of pro bono events. The Young Lawyers Section welcomes lawyers with less than 6 years of practice experience or lawyers 36 years of age or younger to participate.
The charitable organization, Wills for Heroes, focuses on providing pro bono legal aid and advice to the nation's first responders. Through the Young Lawyers Section, Miller offers time, expertise and resources to fire fighters, emergency medical responders, paramedics and police in finalizing wills and other estate documents.
As a member of the Oregon Association of Defense Counsel and Oregon Women Lawyers, Miller looks forward to continuing to serve her community through pro bono efforts.
Hodgkinson Street Mepham is devoted to not only representing Portland's leading healthcare professionals, but also ensuring those less able to obtain legal aid can still obtain solid advice from skilled and talented attorneys.
About Hodgkinson Street Mepham, LLC
Hodgkinson Street Mepham, LLC (http://www.hs-legal.com) is a Portland litigation defense law firm established in 2009. Recognized as a leader in medical malpractice defense, construction defect, catastrophic personal injury, and real estate litigation, the firm represents some of the top healthcare professionals, corporations and individuals in the Pacific Northwest. Hodgkinson Street Mepham attorneys have tried hundreds of jury trials and arbitrations in Oregon and Washington throughout their careers.
###