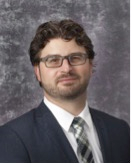 Grand Rapids, Michigan (PRWEB) March 12, 2015
Doctors who practice plastic surgery in Grand Rapids, Michigan, hear a lot of different reasons why people seek out various procedures. Some patients may want to change the shape of their silhouette, while others may want to augment a particular feature. A piercing fad that started at the end of the 20th century and has since grown in popularity has now led to a corresponding rise in a particular plastic surgery: earlobe repair.
Earlobe stretching has long been a part of tribal cultures, performed as a mark of status or maturity. As with tattoos and other piercings, people in the United States first adopted the practice as a countercultural move, but it became a bit more mainstream as time went by. Now, however, not everyone is happy with the long-term ramifications of a look they chose in their youth.
Correcting the effects of earlobe stretching often requires plastic surgery, because the method employed to increase the size of a hole in the lobe can take the skin and tissue past the point of no return. Typically, earlobe stretching involves the making of a small hole, which is then expanded over time via the introduction of larger and larger pieces of jewelry. If done too quickly, the process can lead to permanent damage. When done properly, the process can create a hole the diameter of a pencil, a coin, or something larger. This body modification may be reversible if the decision is made to stop it early on, but once the hole is stretched beyond a certain point, only plastic surgery can close it up again.
Plastic surgeon Dr. Ryan Mitchell of the Bengtson Center, which handles plastic surgery in Grand Rapids, Michigan, was recently featured on Fox 17 Morning News, performing the repair on a patient who had stretched her earlobes out when she was a teenager, and who, as an adult, was finding the look to be challenging to her current place in life.
After deciding that she no longer wanted to have the stretched-earlobe look, Rachel Krauss removed her earrings, but found that her skin was not elastic enough to revert back to normal. She waited for four years for the holes to shrink, but they stayed gaping and very noticeable. As she wanted to pursue a job in nursing, and perhaps the military, Krauss decided to actively seek out repair via plastic surgery.
Plastic surgery is not an uncommon decision for people considering a job in the military. Air Force regulations, for example, prohibit "intentional alterations and/or modifications" that detract from a "professional military image." Listed among the examples of prohibited conduct is "gouging," which is defined as "piercing holes large enough to permit light to shine through." A similar word — "gauging" — is often used to describe the process of earlobe stretching, referencing the various gauges of jewelry used to incrementally increase the size of the hole.
The plastic surgery procedure to repair such a hole is fairly simple. At the Bengtson Center for Plastic Surgery and Aesthetics in Grand Rapids, Dr. Ryan Mitchell makes an incision at the existing hole to create a new round of healing, then fuses the loose skin and tissue together to form a typical-sized earlobe. The whole procedure usually takes no longer than an hour.
The Bengtson Center can be found in the Grand Rapids Women's Health Center in downtown Grand Rapids, welcoming plastic surgery and other patients from around Michigan, as well as visitors from the rest of the country and the world.
To learn more about earlobe repair and other plastic surgery options available from Dr. Ryan Mitchell at the Bengtson Center, call (616) 588-8880. Prospective patients may also book a consultation on weekdays and select Saturdays. Visit bengtsoncenter.com.