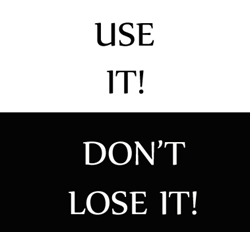 There still are many of ways to use those 2014 flex account funds, even at this late date.
Elmsfod, NY (PRWEB) March 15, 2015
Today is the final day to file a claim for anyone that possessed a FSA during the 2014 year. With this being said, Eye Care Associates is offering 5% off all orders on their website clecontactlenses.com.
A flexible spending account is a fund that is setup by an employer and collects deductions from an employees paycheck to help pay for medical, dental and child care expenses that aren't covered by a typical insurance plan. The account holder decides how much they wish to contribute during the year when they are enrolled in their employer's health care flexible spending plan. At most companies, any money left in the account at year-end is forfeited. It is on this day, March 15th many participants of a FSA scramble to spend any of their remaining unused funds.
Recently reimbursement for over-the-counter drugs has been denied unless the account holder possesses a doctor's prescription thus making it more difficult to zero out the account.
Fortunately, there are many ways to quickly use those flex account funds, even at this late date, says Chris Kalian a partner of Eye Care Associates. Some ways are to purchase optical frames or contact lenses. It is for this reason Eye Care Associates is offering 5% off all orders to help FSA account holders really stretch their dollar on this final day.
In order for visitors to receive 5% off their order, all they need to do is enter the following coupon code 867360019 when placing an order on clecontactlenses.com. With this promotion, Eye Care Associates is really helping those that possessed a flexible spending account in 2014 really stretch their dollar. Those that are looking to take advantage of this valuable offer will need to act soon since it expires on March 15th 2015 at 11:59PM Eastern Standard Time.
CleContactLenses.com is located in Westchester County, NY and has been in business online for the last 16 years selling contact lenses, contact lens removers, designer sunglasses, designer prescription frames and vitamins amongst many other eye care related items.