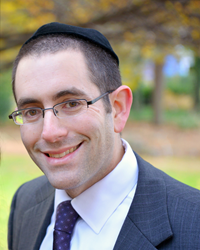 Pomona, NY (PRWEB) March 11, 2015
Dr. Jonathan Tiger now offers patients with dark gum spots an effective solution with laser gum depigmentation in Pomona, NY. Dr. Tiger now utilizes a safe and effective dental laser to treat dark gum spots that are known as excess melanin. While a natural condition for some people, and generally not a cause for concern, the dark areas of gum tissue can be unsightly and distracting to people who notice them in the mirror. Bleaches and lightening agents have been used on gums, similar to those used on teeth, but they can contain harsh chemicals.
With the laser gum depigmentation now available in Pomona, NY, Dr. Tiger treats the dark gum spots with a simple office procedure, using a dental laser to target the areas of excess melanin for lightening. Melanin buildup can result from various causes, including:

Genetic factors
Smoking
Side effect of some medications
Silver fillings or crowns that can let tiny flakes of silver accumulate in the gums
Whatever the reason, most cases of darker areas on the gums are not a health risk. Patients can consult with Dr. Tiger about their particular case to create a treatment plan that will improve appearance for the most confident smile possible.
The laser treatment process is quick and easy. Because there are no harsh chemicals or bleaches, the areas of the gums that are not darkened remain untouched. With laser light, the doctor gently lightens the dark spots. Patients see immediate improvement in the mirror at the end of the treatment.
See all the options available in cosmetic and restorative dentistry on Dr. Tiger's website at http://www.tigerperiodonticsandimplants.com. Call (845) 367-7008 for a consultation to learn about the exciting laser gum depigmentation procedure Pomona, NY that will eliminate dark gum spots in one simple office visit.
About the Practice
Tiger Periodontics and Dental Implants is a periodontal practice providing personalized dental care for patients in Pomona, NY. Dr. Jonathan Tiger graduated from the University of Medicine and Dentistry of New Jersey in 2002 and belongs to the one percent of dental professionals currently providing the Laser Assisted New Attachment Procedure (LANAP®), the first FDA-cleared laser procedure for gum disease and periodontal treatment. To learn more about the dental services available at Tiger Periodontics and Dental Implants, please visit http://www.tigerperiodonticsandimplants.com and call (845) 367-7008 for the Pomona office or (845) 345-8199 for the Central Valley office.