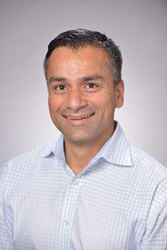 Tigard, OR (PRWEB) March 11, 2015
Dr. Sunil Thanik now utilizes the Cone Beam Imaging System to assist with precise placement of dental implants for Tigard, OR patients in need of tooth replacement. Faster and far more detailed than traditional x-rays, the Cone Beam scan produces a 3D high-resolution image of the patient's oral anatomy. The image clarity allows Dr. Thanik to better see all the structures of the mouth so he is able to plan optimal placement for best success with the implants.
Tooth replacement is a common dental procedure. Millions of American adults have lost teeth due to injury, accident or dental health issues. Traditionally, a dentist might construct a dental bridge to support a replacement tooth, or a few teeth in a row. For edentulous adults the common solution has been to build a removable denture that relies on glue or paste to try to hold it in place.
Unfortunately, these temporary solutions often lead to more problems over time. Damage is common to neighboring teeth that support a dental bridge. With dentures that ride on the gum, loss of jaw bone commonly results since the dentures provide no stimulation to the bone as the roots of teeth once did. Considering that both bridges and dentures usually need to be replaced every seven to ten years, the bother of temporary solutions cannot compare to dental implants Tigard, OR patients receive from Dr. Thanik.
With the precise digital Cone Beam scan to determine the spot for optimal placement of the implant posts, Dr. Thanik is able to complete the process quickly and simply. The titanium posts bond naturally with the jawbone over time to act as the roots of the teeth did, providing natural stimulation that helps the bone to stay strong and healthy. The permanent replacement teeth that are crafted to attach to the posts look and feel like natural teeth. Because they are held firmly in place by the implant posts, the teeth do not slip, slide or click. With good home care and regular dental visits, the replacement teeth can last a lifetime.
To learn all the details about dental implants in Tigard, OR visit the web at http://www.portlandperio.com. With the Cone Beam system, Dr. Thanik makes the tooth replacement process easier, giving patients a new, confident smile.
About the Doctor
Progressive Periodontics is a periodontal practice offering individualized care for patients in the Tigard, OR area. Dr. Sunil Thanik is passionate about the advanced techniques in his field, and is proud to offer minimally invasive options to his patients. Dr. Thanik has received extensive training in dentistry, earning his Doctorate of Dental Medicine from Tufts University School of Dental Medicine, and a Specialty Training Certificate in Periodontics from Case Western University School of Dental Medicine. He also received his Master of Science Degree from Case Western and completed his general practice residency at Yale University, St. Mary's Hospital. Dr. Thanik currently assists as an associate clinical instructor for the graduate periodontal program at OHSU, and attends continuing education courses himself to stay abreast of the latest developments in dentistry. To learn more about the services offered at Progressive Periodontics please visit their website at http://www.portlandperiopro.com or call (971) 238-5296.