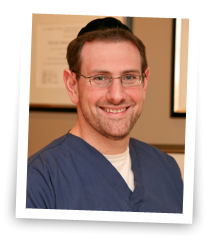 Beverly Hills, CA (PRWEB) March 11, 2015
Beverly Hills, CA periodontist Dr. David Peto is opening his practice to new patients from the direct public without the need for a referral. Now individuals who are missing teeth can take advantage of the latest procedures offered at Dr. Peto's office. Dental implants are an alternative to traditional dentures and bridges and offer advantages to patients seeking to replace missing teeth.
Losing a tooth has far-reaching effects that continue long after the gums heal over. Tooth roots fit snugly into place in the jawbone and stimulate healthy bone density. Without the root, the bone deteriorates and is resorbed into the system. The resulting shrinkage affects the shape of the face as well as the stability of the surrounding teeth. Surrounding teeth will gradually loosen and shift. Dentures and bridges rest on top of the gums, so they are unable to prevent the bone loss. They are affected by the bone loss and become ill-fitting, eventually needing to be replaced.
As a leading periodontist in Beverly Hills, CA, Dr. Peto is committed to providing his patients with the most progressive procedures and technology. To that end, he offers dental implants as an alternative to the oral health problems faced by those who are missing one or more teeth. This solution involves a surgically placed titanium post that integrates with the jawbone as it heals. A natural looking crown is then affixed to the top of the post for a fully functional, permanent tooth. Dr. Peto is also able to help patients who have already experienced some bone loss. Full dentures can be secured using four or more implants that are strategically placed.
Bone loss begins immediately after tooth loss making it imperative for people with missing teeth to seek treatment as soon as possible. Individuals who are uncertain if they are candidates for dental implants can now schedule an appointment without a referral. More information is available on Dr. Peto's website.
About the Practice
Periodontal Health Specialists is a periodontal practice offering individualized care for patients in and around Beverly Hills, CA. Dr. David Peto is a board certified periodontist. He earned his dental degree from the Faculty of Dentistry at the University of Toronto and completed a general practice residency at the University of Southern California in Los Angeles. He then completed a three-year postgraduate program in periodontics at the University of Texas Health Science Center Dental Branch. Dr. Peto is up to date on the latest technologies and active in dental research. He is also currently clinical faculty at the University of California Los Angeles. Dr. Peto is a member of the American Dental Association, California Dental Association and American Academy of Periodontology among others. To learn more about the services available at Periodontal Health Specialists, please visit their website at http://www.weloveperio.com or call (310) 573-8680.