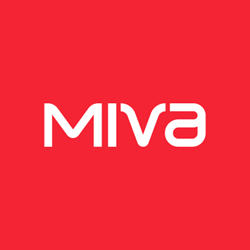 San Diego C.A. (PRWEB) May 07, 2015
Miva, Inc. announces the completion of PCI Security Standards Council's PA-DSS validation for Miva Merchant 9.0000 payment application. This validation means that Miva Merchant 9.0000 has been confirmed as a secure payment application that may be implemented in a PCI-DSS compliant environment with specific versions now included on the List of Validated Payment Applications (Application List).
PA-DSS (Payment Application Data Security Standard) is the global security standard set by the PCI Security Standards Council (PCI SSC). PA-DSS was established to help software vendors and others develop secure payment applications that properly handle cardholder data and do not store prohibited data, such as full magnetic stripe, CVV2, PIN data etc. This specific PCI standard ensures that payment applications support compliance with the PCI SSC's PCI Data Security Standard (PCI DSS). PA-DSS represents a specific set of requirements that a system must meet if it is used to process credit card transactions by merchants. Miva went through an approval process conducted by PSC, a security company and qualified security assessor that required an audit of software, where a "pass" or "fail" was assigned to each security requirement. Those that pass all requirements and are accepted by the PCI SSC are put on the official list of PA-DSS-compliant applications.
For more information on the PA-DSS, and to view a list of validated payment applications please visit the PCI Security Standards Council website at: https://www.pcisecuritystandards.org/security_standards/vpa/
About Miva, Inc.
Miva is a leading supplier of Ecommerce software and services to small and medium-sized businesses. The company provides online merchants, developers, web designers and web hosts with the information and technology needed to be successful in today's online selling environment. Miva's stores have processed over $100 billion in online sales since 1997, providing an enterprise-grade Ecommerce platform at a price point accessible to the small business market. http://www.miva.com