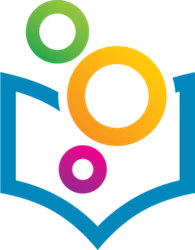 panOpen's platform provides the tools, services, and financial model that institutions require to work with open content successfully.
New York, NY (PRWEB) March 12, 2015
panOpen announced today that it has completed a licensing agreement with the Northeast Regional Computing Program (NERCOMP) that supports its member institutions in the use of Open Educational Resources (OER) as alternatives to commercial textbooks.
More than 60% of students report foregoing required textbooks because of costs, weakening academic performance and undermining educational objectives. OER are now emerging as compelling alternatives that dramatically reduce costs and increase faculty control over content. panOpen's platform provides the tools, services, and financial model that institutions require to work with this content successfully. The agreement and end-user licensing are available immediately.
As a result of the partnership, NERCOMP member institutions can now take advantage of an exclusive pricing arrangement to provide affordable courseware access to students. "At NERCOMP, we have long recognized the value that Open Educational Resources can bring to institutions, and the financial relief they can provide to students," said George Claffey, NERCOMP's board chair and CIO at Charter Oak College and the Connecticut Distance Learning Consortium, "but we also know that institutions have struggled to adopt OER on a large scale. The panOpen platform now allows them to do this, and we are thrilled to bring this capability to our members."
The panOpen hosted, white-labeled OER library solution is at the centerpiece of the partnership. NERCOMP member institutions will now have access to a wide range of high-quality OER materials curated by librarians and faculty advocates at a department level. This provides an opportunity for the constant enhancement and development of open source content that can be shared cross-institutionally. In addition, the platform brings a comprehensive set of features, tools and services that faculty and students can use every semester to support their teaching needs and learning outcomes, respectively.
"NERCOMP has been a pioneer in the northeast region for several decades in providing institutions with affordable technology solutions geared towards the success of faculty and students," noted panOpen founder and CEO, Brian Jacobs. "We are excited and honored to partner with NERCOMP to support these efforts and help bring affordable Open Educational Resources to all of its member institutions."
panOpen will be hosting a technology showcase and education webinar for the benefit of NERCOMP members. Contact Kate Forrester, Ph.D. (kforrester(at)panopen(dot)com or 929-256-8691) for additional information on the terms of the partnership, the panOpen platform solution and preferred pricing for NERCOMP members.
About NERCOMP
NERCOMP is one of the largest and oldest regional consortia advancing innovation and effective application of technology in support of education. It is uniquely positioned to provide quality, low-cost professional development to its 270 members in the Northeastern United States and Canada. NERCOMP workshops and conferences bring together peer experts to discuss the use and management of computers, networks, telecommunications, and information technology in libraries, education, academic research, and administration. In addition, these events give members the opportunity to meet colleagues, create networks, and take away new ideas.
About panOpen
Founded in 2013 by serial ed tech entrepreneur Dr. Brian Jacobs, panOpen provides the technology and financial services that higher educational institutions require to adopt open educational resources (OER). Its platform offers institutionally-specific OER content libraries, advanced customization and remixing tools, student analytics, universal access to OER, and a financial compensation system to support OER sustainability. It aligns the economic and operational interests of stakeholders (faculty, administrators, and students), and creates a foundation for increasing student academic success while dramatically reducing costs. For ongoing news, visit our blog or follow us on Twitter at @panopen.