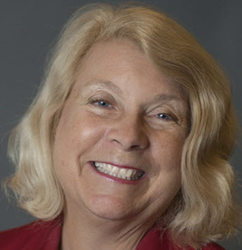 Multiply your profits with the 80/20 rule.
Daytona Beach, FL (PRWEB) March 13, 2015
Business Expert Press (BEP) signs another contract with Dr. Betsy Kruger for an academic supplement. BEP published "Top Market Strategy: Applying the 80/20 Rule" in July 2011, and plans to publish "Marketing Plan Templates for Enhancing Profits" in July 2015.
Her second marketing supplement conveys twelve strategies for profiting from the 80/20 rule, summaries them as maxims, and applies the maxims to the marketing plan for several types of businesses.
The first four maxims apply to SWOT Analysis of a business, the next four apply to marketing mix decisions, whereas the last four assist in implementing them.
The first section of her upcoming book coaches students to apply maxims to SWOT Analysis of a business. Opportunities to "Focus on Quality" inspire the mission of a business, while threats impel a business to "Describe Key Customers." Strengths lead a business to "Compete on Strength" by specializing, whereas weaknesses drive a business to "Delegate Weaknesses" to suppliers.
The second section of "Marketing Plan Templates for Enhancing Profits" guides students to delight key customers with their marketing mix decisions. These maxims are to "Offer Treasures," "Deliver Delight," "Trumpet Empathy," and "Price as Valued."
The final section of the academic supplement shows students how to implement their marketing mix decisions. The maxims are to "Target Key Prospects," "Reward the Best," "Concentrate Resources," and "Jump into Action."
Her upcoming workshops previews Marketing Plan Templates for Enhancing Profits." Dr. Betsy Kruger will coach business leaders to apply these strategies to the marketing plan of their business.
The Orlando Chapter of the National Association of Women Business Owners (NAWBO) sponsors her "Spark Your Profits!" workshops. The event is March 20 at the National Entrepreneur Center in Orlando, Florida.
All participants will receive an autographed copy of "Aesop's Keys to Profitable Marketing."
The first workshop coaches how to "Focus on Your Results" while the second workshop coaches how to "Revamp Your Marketing Plan." Participants are guided to apply the 80/20 rule to the 12 components of their marketing plan.
For over 25 years, Kruger has conducted marketing research, commercialized her software, and taught business courses. On a regular basis, "Enterprising Women" publishes her articles and posts. Her consultancy, Strategic Power, is rated A+ by the Better Business Bureau and is certified as a women-owned small business by WBE and WOSB. Kruger has coached more than 2000 start-ups to profit within a few months.
Kruger and her husband live in Daytona Beach, Florida, and love outdoor activities like snow skiing and swimming.