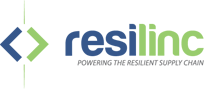 The top 10 SCRM insights are born from real-life practitioner experience in the trenches, battle scars, and "ah hah" moments.
Milpitas, Calif. (PRWEB) March 12, 2015
Resilinc, the leading provider of cloud supply chain risk management intelligence and analytics, announced today it will be leading a major Webcast event in collaboration with ChainLink Research and hosting partner SupplyChainBrain entitled: The Top 10 Supply Chain Risk Management Insights of All Time. The event will take place on Thursday, March 26, 2015, at 11AM PST; 2PM EST. Interested supply chain risk and resilience management practitioners can register here for this event.
The Top 10 Supply Chain Risk Management insights of all time are the most impactful conclusions, lessons learned, and heuristics that all SCRM practitioners should be acutely aware of in order to maximize their chance of success in achieving risk management and resilience performance excellence. Bindiya Vakil, founder and CEO of Resilinc, and Ann Grackin, CEO of ChainLink Research, will lead the discussion.
"These are the insights born from real-life experience in the trenches, battle scars, and "ah hah" moments," said Vakil. "They are based on Resilinc and ChainLink Research company experience—working with the most complex supply chains in the world as solution providers, consultants, and practitioners in previous lives—as well as crowd-sourced contributions from risk thought leaders and luminaries in industry and academia."
The top 10 insights will each be presented as important threads in an overall strategic-framework fabric. When implemented in their totality, the top 10 insights may form the backbone of a successful best-practice-driven SCRM program.
Participants in this Webcast will have the opportunity to:
1. Gain insights and best practices to improve SCRM and resilience program performance.
2. Apply insights as part of a strategic framework for success.
3. Benchmark their organization's resilience program best practice adoption against the top 10 insight list.
About Resilinc
Resilinc is the leading cloud provider of supply chain resilience and risk management intelligence and analytics. Industry leaders like Amgen, GM and EMC rely on Resilinc to mitigate risks end-to-end, while achieving long-term competitive advantage, and building brand and shareholder value. Resilinc's flagship SupplyIntel™ solution platform and services deliver the fastest time-to-value and the lowest resource Impact. It accomplishes this by providing the world's largest repository of supplier and part intelligence leveraging the power of our "LinkedIn" supplier community; the most robust set of dashboard visualization and patent-pending analytic functionality for pro-active planning and risk quantification; and the only solution that personalizes your impact analysis by automatically connecting incidents with your supply chain map so you don't have to.
About ChainLink Research
ChainLink Research is the most widely respected supply chain, RFID, and enterprise research and advisory firm. ChainLink's team of supply chain leaders has created and transformed some of the worlds most innovative and highly admired supply chains. Our research is designed to be forward-looking, thought provoking, and actionable.