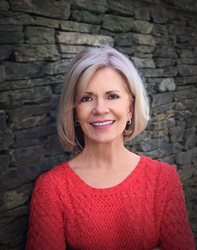 "Linda is someone with whom we've had a longstanding relationship and know the impact she will have on our clients' new home sales."
Raleigh, NC (PRWEB) March 12, 2015
The leadership team at Fonville Morisey Barefoot (FMB), a New Homes Sales & Marketing company welcomes Linda Romano as VP Sales Manager. With 30 years experience in the real estate industry, Romano has a rich understanding of new home sales that will assist FMB with continued growth and its expansion into new markets.
In this role, Romano will manage multiple relationships with FMB homebuilder clients in the Raleigh, Durham and Chapel Hill area. She will also introduce the exceptional reputation of FMB into markets such as Fayetteville, NC.
"We've had the opportunity to take on additional builder and developer relationships since the start of 2015, which requires additional strategic staff to manage the growth," says Audie Barefoot, FMB president and CEO. "Linda is someone with whom we've had a longstanding relationship and know the impact she will have on our clients' new home sales."
Romano's real estate experience in the Raleigh/Durham region includes new home and general brokerage efforts as well as sales team management. In fact, she began her real estate career with Fonville Morisey New Homes Division in 1983. Most recently, she was the Sales Manager at the Fonville Morisey Falls Office, a Long and Foster company, where she led the success of the general brokerage team. After a wonderful two years in that role, Romano is excited about returning to the new home sales and marketing side of the business.
"I love watching a community come to life from the ground up," says Romano. "I have a passion for assisting new home builders as they construct homes in communities where people love to live."
For information about the homebuilders and communities managed by FMB in Raleigh, Durham, Chapel Hill and the NC coast, please visit http://www.fmbnewhomes.com.
About Fonville Morisey Barefoot
Founded in 1989, Fonville Morisey Barefoot (FMB) is a group of professionals dedicated to identifying specific goals that positively impact sales for homebuilders in the Triangle, Coastal and Sandhills regions of North Carolina. Through a combination of deep experience and research, FMB creates strategies that guide new home marketing and result in a measurable impact on sales.
FMB utilizes technologies, services, and partnerships to lead the new home sales and marketing industry. Through a combination of sales training, management, marketing, and communication the FMB techniques are proven through over $6 billion in closed sales. For information about the company as well as the builders and communities they represent, please visit http://www.FMBnewhomes.com or call (919) 781-7074.