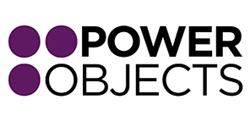 We are really proud to have the opportunity to showcase our customers
Minneapolis, Minnesota (PRWEB) March 13, 2015
PowerObjects—a professional services firm 100% focused on providing Microsoft Dynamics CRM solutions—is proud to announce that their customer, Kelly Roofing, has been selected as a Visionary Award winner for the Modern Small or Medium Business category at Convergence 2015, Microsoft's biggest Dynamics product event of the year. In addition, Trek Bicycle, Kelly Roofing, and MonoPrice have been slotted to speak about their companies' exceptional Dynamics CRM experience.
There will be an awards luncheon held on Tuesday, March 17, 12:00-2:00pm in the Atlanta Omni Hotel's Grand Ballroom to honor Kelly Roofing along with approximately a dozen other winners. Kelly Roofing was chosen for this exclusive award for a multitude of reasons. The business has utilized Dynamics CRM in innovative ways, showcasing how CRM is applicable to both small and large business.
"We are always excited when a customer is selected for one of the prestigious Customer Excellence awards," says Jim Sheehan, COO of PowerObjects. "With the competition in the hundreds to thousands, it's definitely a big nod of recognition."
PowerObjects has nominated and won a Customer Excellence award for the previous three years at Convergence.
Microsoft also recognizes partner-nominated customers at Convergence by giving them opportunities to speak about their Dynamics CRM success stories. PowerObjects customers being highlighted this year are David Peterson of Trek Bicycle Corporation, Ben Edgren of Trek Bicycle Corporation, Ken Kelly of Kelly Roofing, and Darla Sebastian of MonoPrice.
"We are really proud to have the opportunity to showcase our customers," says Sheehan. "I know I am personally very excited to see our customers share their knowledge on such a large stage."
As a gold sponsor for Convergence 2015, PowerObjects will be staffing booth #1134 with 40 team members at the Convergence Expo from March 16-19. PowerObjects staff will be on deck to talk with customers and prospects, demo add-ons and enhancements to Dynamics CRM, and host daily giveaways. PowerObjects will also be participating in a sponsored speaking engagement. Director of Education Gretchen Opferkew will be hosting a breakout session on the PowerObjects CRM University offerings. These include CRM boot camp, user adoption workshop, and advanced technical classes.
"Our team is ready for Convergence 2015 to be the best year yet," says Sheehan. "We are truly looking forward to making a splash at the biggest Dynamics CRM conference of the year!"
About PowerObjects
The team at PowerObjects has worked hard to become the recognized leader in delivering Microsoft Dynamics CRM solutions through unparalleled offerings of service, support, education, and add-ons. As winner of the Microsoft Dynamics CRM Worldwide Partner of the Year award for 2012 and 2013, PowerObjects has built an unmatched team of CRM superheroes that help businesses and organizations of all types increase productivity, streamline business processes and build better relationships. PowerObjects is headquartered in Minneapolis, Minnesota, with offices in Chicago, Cincinnati, Dallas, Omaha, Philadelphia, New York, Seattle, and Toronto.