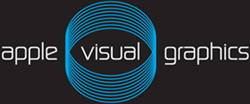 We were very pleased to meet and exceed expectations for a national broadcasting brand with the stature and reach that ESPN has
LONG ISLAND CITY, NY (PRWEB) March 12, 2015
Apple Visual Graphics announced at the beginning of March that it had been contracted to print and install graphics for ESPN's First Take 2015 NBA All-Star episode, which filmed at Bryant Park in New York City on Feb. 13.
"We were very pleased to meet and exceed expectations for a national broadcasting brand with the stature and reach that ESPN has," said Louis Stemkowski, an account manager for Apple Visual Graphics.
First Take is a morning sports talk show on which Cari Champion, Stephen A. Smith and Skip Bayless are joined by contributors and guests to cover sports news and debates. It has been running since 2007, when it debuted as Cold Pizza.
Apple Visual Graphics, which offers a wide range of services including wide-format printing, created and installed a full-wall mural, window graphics and several floor-to-ceiling column graphics in the studio space. The printing company's experts drew on their knowledge of numerous printing applications to come up with a successful design, working with many specific requests for custom sizing and color matching.
Apple Visual Graphics also had to work on a tight deadline (installing the graphics only one day before the episode filmed) and ensure that design, revisions, production and installation were all completed within ESPN's budget for the project.
ESPN has previously chosen Apple Visual Graphics for other projects throughout the New York City area, and Stemkowski said that such repeat business is both the company's goal and a clear sign that they've been able to provide superior products in challenging situations.
"Working with tight deadlines and ever-changing specifications on a job is never easy, but we always want our clients to return, as is the case with ESPN," he concluded. "The project coordinator was very happy with the outcome of the project and looks forward to working with us in the future."
About Apple Visual Graphics
Apple Visual Graphics is a family owned and operated print shop based out of Long Island City, NY. With ties to the community, Apple Visual Graphics prides itself for being Forest Stewardship Council ™ certified through the Rainforest Alliance ™ Smartwood Program. Apple Visual Graphics now accepts "Made in NY" cards, offering a discount to Film, Theatre and Broadcasting companies who are registered with the NYC Mayor's Office of Film. Specializing in wide format, digital and offset printing, Apple Visual Graphics can bring any print job to life. For more information, please visit applevisualgraphics.com.