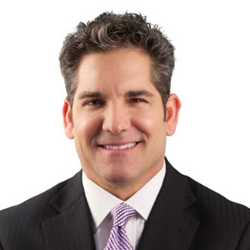 Success is your duty, obligation, responsibility.
(PRWEB) March 13, 2015
Grant Cardone, an international sales training expert, mega-entrepreneur and New York Times best-selling author, has been busy expanding his real estate portfolio through Cardone Real Estate Acquisitions, LLC. He recently acquired 1,434 units that are all located in Southeastern United States including Daphne, AL, Savannah, GA and Nashville, TN. The Daphne community consists of 344 units at a cost of $34M, Savannah consists of 264 units at a cost of $29M and Nashville consists of 826 units at a cost of $63M.
Travis Presnell, a capital markets salesperson at Cushman & Wakefield, had this to say about the recent Daphne, AL transaction he worked with Cardone on, "The Cardone Acquisitions team was able to work effectively through this complex transaction to get the deal over the finish line. His team responded quickly and worked diligently through the holidays to complete the transaction and we look forward to working with Grant Cardone and his team in the future."
Grant Cardone himself says, "I will go anywhere there are value-add opportunities in cash flow producing multi-family properties, where there exist some barriers to entry."
Cardone Real Estate Acquisitions, LLC, founded in 1995, is a multi-family real estate acquisition firm, which currently owns over 3,400 units across the USA and plans to expand to 5,000 units by the end of 2015. Cardone has acquired properties in San Diego, Tucson, Austin, Houston, Charlotte, Savannah, Daphne, Orlando, Tampa, and Miami. He has worked with real estate giants CBRE, Cushman Wakefield, and Berkshire's Berkadia in locating and acquiring properties while utilizing Wells Fargo, Northern Trust and PNC for debt.
Cardone is well known for his successful sales training arm, Cardone Training Technologies Inc., which spans across the United States, Canada, Mexico, UK, Russia, and Bulgaria. He and his team of certified sales trainers have worked with companies worldwide to improve sales process, conversion ratios and increase revenues. Some of Cardone's clients include Google, Morgan Stanley, Aflac, AutoTrader, Camping World, Web Filings, NOVA University, Wayne Huizenga School of Business, Kawasaki, Cenegenics, Reinhardt Food Service, Carrier HVAC, and more.
In addition to growing his international sales training companies he recently built and launched his own digital network, WhateverItTakesNetwork.com. This on-demand digital platform delivers 30 shows weekly focusing on advice for startups, entrepreneurship, business, finances, careers, and sales. Its purpose is to show people how to get out of the middle class—and in just 6 months has organically grown to over 25,000 unique subscribers and over 900 hours of video content viewed daily.
As Cardone says, "Success is your duty, obligation, responsibility."
About Grant:
Grant Cardone is an internationally recognized sales training and business expert, self-made entrepreneur, keynote speaker, motivator, on-demand digital network pioneer, and New York Times best-selling author. He is highly respected in the field of sales and motivational speaking due to his down-to-earth approach to business and his insatiable passion for teaching others how to sell themselves and reach their dreams. He tackles marketing, branding, entrepreneurship, and self-empowerment by addressing the questions we all want to ask—but often don't—all while providing practical tools to help on the path to true freedom.