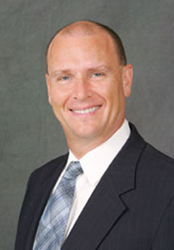 ...quality representation to level the playing field.
San Diego, California (PRWEB) March 12, 2015
Men's Legal Center, is a law firm that focuses on serving clients who are facing family law issues. The Men's Legal Center is a full-service firm whose mission is to provide quality legal representation to those who are navigating the complicated field of divorce, alimony, child custody, child support or family testamentary issues.
According to a Q&A on Thumbtack.com, Men's Legal Center began when founder Craig A. Candelore realized how desperately men need good legal representation while he was going through his own divorce. "Unfortunately in the past, there was a bias for many years against women in family court, but now the pendulum has swung. Most people can agree that laws are now stacked against men in family court. I wanted to start a family law firm specializing in giving men access to quality representation to level the playing field. So much is hanging in the balance and a bad outcome in court could negatively affect a person's life and the lives of their loved ones," says Candelore.
The greatest challenge that he faced was helping clients understand the family law system, said Candelore. Furthermore, he notes that it is much harder to fix a problem than to manage a case properly from the beginning, so he encourages clients to come to him at the first sign of family trouble.
Clients of Men's Legal Center come in many variations. While the firm focuses on the legal needs of men, about 15 percent of the firm's clients are women. According to Candelore, passion in representation is the hallmark of Men's Legal Center service for both genders. "We do our very best at representing clients and their best interests by having a strong work ethic and maintaining frequent and continuous contact with our clients. Our dedication and expertise are what separates us from other law firms and what makes our clients happy and satisfied with our service."
For more information, visit the Men's Legal Center website at http://www.menslegal.com.
About Men's Legal Center: Men's Legal Center is a law firm in San Diego, California, that focuses on the needs of both men and women in family law cases. The firm also handles estate planning and other legal matters that affect families.