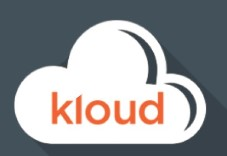 Allows Resellers and Providers to Minimize Financial Risk and Reduce the Timeline to Profitable Revenue
Boston, MA (PRWEB) March 18, 2015
As cloud adoption accelerates across all industries with increasing velocity, many IT solution providers are seeking to broaden their businesses within the Cloud marketplace. Unfortunately, many providers are unaware of the unique challenges, requirements and implications related with a move to a cloud-based offering. To help providers understand and identify what is required, KloudReadiness was founded offering a wealth of experience, tools and data to providers as they determine their business strategy.
Founded by a team with more than 30 years in the Solution Provider and Reseller community, KloudReadiness offers a comprehensive and regimented approach for helping providers understand the technical and economic implications associated with migrating their business towards a cloud services business model. KloudReadiness' SaaS Platform, BusinessTrakker® supports IT Solution Providers by capturing the major elements and decision points that need to be weighed and vetted prior to a decision to invest in Cloud.
A common mistake many providers make is failing to understand the financial impact of moving to a Cloud model. As many providers are accustomed to a transactional revenue stream, a cloud-based model shifts transactional revenue streams to a heavier monthly recurring revenue (MRR) model, which has implications on an organizations' revenue streams, profit pools and cash flow. Without fully understanding these implications, organizations put themselves at a significant financial risk. By utilizing the capabilities of the BusinessTrakker® platform, IT solution providers can be better prepared to mitigate this risk, and can significantly reduce the timeline to profitable revenue.
"The emergence of the cloud has created a game-changing and potentially lucrative opportunity for resellers and IT solution providers to fundamentally transform their businesses and the services they provide their customers," said George Mellor, KloudReadiness' Founder and CEO. "Many organizations, however, rush to embrace a cloud-based model without a clear plan, or a precise understanding of the implications of this move. KloudReadiness was founded to help IT Solution Providers as they weigh the pros and cons of launching a new line of business so that they can make an educated and informed decision based on the current state of their business."
In addition to helping organizations understand the economic input of a cloud-based model, KloudReadiness utilizes a collaborative platform that allows informed organizations to gain input and insight from across a wide range of business functions. This provides a holistic and fact-based view into the willingness, and readiness of the entire organization to enter into a new line of business.
BusinessTrakker® - Automating New Line of Business Assessment and Readiness
KloudReadiness' SaaS Platform allows organizations to automate Business Decision Support and Due Diligences using a structured and repeatable process via a robust SaaS platform. The platform also automates other key elements of the process including information capture, tracking, reporting and the creation of GAP Analysis reports if applicable. Through the automation of data capture and analysis, the platform is able to provide:

Guided Business Decision Support utilizing the BusinessTrakker® Active Response Advisor.
Heads-up view of key metrics and changes to your financial model via BusinessTrakker'® Financial Impact Analyzer as you build and grow your Cloud business.
Interactive "What-if Scenario" Engine allows you to evaluate both your Financial mix and Sales compensation approach.
Analysis, tracking, monitoring and management of your monthly recurring Sales Compensation plan – helping bridge the gap inherent in most legacy compensation systems.
Pricing and Availability
Available March 16, 2015. Pricing furnished upon request at http://www.kloudreadiness.com
About KloudReadiness
KloudReadiness' BusinessTrakker® SaaS Platform is designed to help Value Added Resellers and IT Solution Providers determine if they should enter or broaden their business within the Cloud marketplace or several of the megatrends (Big Data, Mobility, Security, Application Development and the Internet of Things) presenting themselves as potential areas of business growth and opportunity. The platform will seek to capture all the major elements and decision points that need to be weighed and vetted prior to a decision to invest in a new line of business.
KloudReadiness utilizes a collaborative platform that allows the business to gain input and insight from all business functions (i.e. sales, professional services, managed and support services, finance and administration) on their willingness, readiness and responsiveness towards entering into a new business in a non-emotional, fact-based and regimented way.
###
Contact:
Charlie Guyer
Guyer Group
617-599-8830
Charlie.guyer(at)guyergroup(dot)com