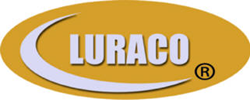 We are very proud of this new i7 model. It is the first chair on the market comes with a touch screen platform with a smart phone. - Dr.Kevin Le, Ph.D
(PRWEB) March 15, 2015
"Luraco" was featured on NewsWatch as part of its monthly Tech Report, which takes a look at the latest and coolest technology products and services available to consumers. Andrew Tropeano, the host of NewsWatch and a technology expert, conducted the app review and shared with viewers how this medical massage chair helps relieve pain, anxiety, and depression.
According to American Chiropractic & Rehabilitation, people should treat themselves to 1-2 massages per month. Unfortunately, not everyone has the time to go out and get that many massages. Well, Luraco Technologies has a solution that can help anyone get the treatment they need from any home or office.
The i7, Luraco's newly developed medical massage chair, is considered to be one of the most advanced massage chairs on the market today. The i7 helps relieve pains from musculature injuries and it also helps relieve stress and anxiety. It has also been credited for reducing depression, blood pressure, and heart rate.
The chair is beautifully crafted with real genuine leather and all touch surfaces, but the chair's features are even more impressive. While relaxing in the chair, the i7 measures a person's heart rate and blood pressure. It has a zero gravity feature, which uses the technology that was first developed by NASA. And the chair massages the entire body, from head to toe.
Luraco Chief Technology Officer Dr. Kevin Le, Ph.D said, "We are very proud of this new i7 model. It is the first chair on the market comes with a touch screen platform with a smart phone."
The i7 is the first smart massage chair on the market that UL and FDA listed. It is also the very first massage chair that was researched, developed and assembled in the United States. But that's not a surprise from Luraco, they are known for developing technology solutions for the United States military.
To learn more, visit http://www.luraco.com today.
About NewsWatch
NewsWatch is a weekly 30-minute consumer oriented television show that airs on the History Channel, FYI Network, and ION Network. NewsWatch regularly features top technology products and services, mobile applications for iOS, Android, and Windows devices, unique and beautiful travel destinations around the world, health and medical tips, and entertainment interviews on the show. NewsWatch airs on the History Channel at 6:00 – 6:30 AM ET/PT and on the FYI Network from 7:00 – 7:30 AM ET.
NewsWatch is located in the greater Washington, DC area and has been on air for over 25 years. For more information or to watch the most recent episode, visit http://newswatchtv.com/tech-report.html.