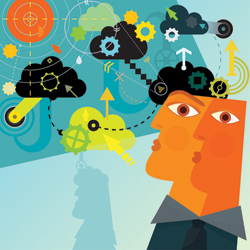 (PRWEB) April 02, 2015
SkillPath Seminars, the nation's leader in business skills training since 1989, is excited to announce a creativity-boosting training opportunity coming to the local area. The Conference for Adobe® Creative Suite® Users, presented through CompuMaster, its technical training division, is a comprehensive, one-day public conference designed to uncover the very latest state-of-the-art techniques and insider tips for users of Adobe's most innovative and graphics-rich software suite.
Adobe's Creative Suite software gives you the tools needed to go way beyond the ordinary. Whether it's producing direct mail, catalogs, animated or 3-D graphics, whatever … whether working in print, Web or even mobile devices—it can be produced easily, smoothly and creatively with the power of Creative Suite. But just having the latest software alone won't guarantee better results. Learning the in's and out's of its many advanced features will! But who has the time to waste getting up to speed by using trial-and-error methods or spending countless hours and days searching on-line help? That's a very expensive way to learn. CompuMaster developed this drilled-down, one-day course with all of the options necessary to provide the creative edge every designer is looking for—and they're now taking enrollments in this area.
Who will benefit from this course? This comprehensive conference—for both Mac and Windows users—is a must-attend opportunity for graphic artists, Web designers, photographers, print shop employees, art directors and their staff, desktop publishing professionals, educators and anyone interested in enhancing their CS skills in just one day.
Consider this testimonial from a Multimedia Graphic Designer who recently attended The Conference for Adobe Creative Suite Users in her city: "Absolutely wonderful. I didn't want to leave! The instructor was fun, knowledgeable and engaging. Loved it!"
Those who attend this powerful conference will have a variety of skill-building sessions to choose from—presented in a unique, mix-and-match format that allows each attendee to build his or her own specific day of training from among 10 information-packed modules grouped into 2 major tracks. Each idea-enhancing session is led by seasoned experts specifically selected for their real-world Creative Suite experience and acclaimed abilities to make training a fun and easy-to-understand experience for users at any level.
The opening session for all attendees gives a firsthand look at the entire CS tool set and explains its unmatched product integration and how it improves productivity and workflow. Then, participants can choose specific sessions on InDesign®, Acrobat® and Bridge on the print production side … Dreamweaver®, Flash® and Fireworks® on the Web developer track … or Illustrator® and Photoshop® sessions for both Web and print. All of the essential, "must-have" skills that CS users are looking for can be found as participants design their day to meet their specific needs.
Another recent class participant had nothing but high marks when evaluating this course, commenting: "Awesome tips and tricks to make things I do every day so much easier! Overall, I was very impressed and learned a lot!"
The cost of this popular course is $199. Enrollment can be done by phone, e-mail or on-line. To sign up for classes or for more information on The Conference for Adobe Creative Suite Users, see http://www.skillpath.com. SkillPath also offers local seminar updates and special e-mail only discounts at http://www.skillpath.com/?emr.
About CompuMaster:
CompuMaster, SkillPath Seminars' technical training division, provides practical, convenient software training opportunities for businesspeople who are ready to retool and recharge their professional careers. Their unique brand of training enhances skills, saves time and money and contributes to career and organizational success. SkillPath's public seminars, customized on-site coursework and take-away training resources keep careers on the grow. With more than 10 million people trained since 1989—at Fortune 500 corporations, small businesses, government agencies and not-for-profit organizations—they promise a great learning experience at each workshop or training conference. Their 100% money-back guarantee is proof of their commitment to everyone's success.
All trademarks are property of their respective owners. SkillPath claims no interest in the trademarks.