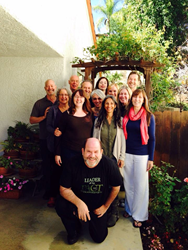 "Secure-functioning relationships are as much about what each partner says as how they say it," said Dr. Stan Tatkin, Creator and Founder of The PACT Institute.
Austin, Texas (PRWEB) March 13, 2015
The Psychobiological Approach to Couple Therapy (PACT) Institute is leading a three-day workshop training session for therapists and licensed professionals in Austin, TX. The Austin workshop will take place March 27 - 29 at St. Edward's University in Fleck Hall.
PACT founder, Dr. Stan Tatkin, developed this ground-breaking form of therapy, which encompasses more than 30 years of research in neuroscience, brain development and attachment theory to help couples forge secure-functioning relationships quickly and efficiently. Tatkin coined the term "Secure-functioning" to describe the ideal relationship state for couples, which is based on mutual respect, justice and sensitivity.
"Secure-functioning relationships are based in mindfulness and presence, which can wither after the courtship phase of a relationship," said Tatkin, also an assistant clinical professor at the David Geffen School of Medicine, UCLA. "We train therapists and help couples strive for secure-functioning relationships. A big part of our methodology is in being mindful of a couple's biological state, as We encourage couples to get comfortable sitting or standing face-to-face and eye-to-eye."
Tatkin addresses body language and biological awareness in his sessions with couples in many ways. For example, Tatkin has couples sit in individual rolling chairs rather than side-by-side on a couch, as this encourages movement and helps mitigate arousal states. This small deviance from the traditional therapy model allows couples to move around the room and observe each other from all angles.
Couple sessions are also filmed (with a couple's permission), analyzed by Tatkin and shared with professionals at PACT training sessions to help therapists learn how to assess arousal states, attachment styles and other body language cues. Clips are also sometimes played back to couples during sessions to help partners improve awareness of their physical and emotional reactions to one another.
"Secure-functioning relationships are as much about what each partner says as how they say it. All partners have the tools to develop secure-functioning relationships. Understanding one another's attachment style and knowing to look and listen closely to one another are the first steps to achieving secure-functioning relationships," said Dr. Stan Tatkin, who has a private practice in Calabasas, California. "We train PACT therapists to find the root of the problem quickly and efficiently so that couples can restore their relationship to secure-functioning condition as attentive and supportive partners for one another," said Dr. Tatkin.
For more information on The PACT Institute, please visit thepactinstitute.com. To learn more about the PACT training session in Austin, please email admin(at)thepactinstitute(dot)com
About the PACT Institute
PACT (Psychobiological Approach to Couple Therapy) is a fusion of developmental neuroscience, attachment theory and arousal regulation. PACT, which was founded by Stan Stan Tatkin, PsyD, MFT, provides a cutting edge, highly effective approach to couple therapy that is quickly gaining a reputation for treating even the most challenging relationships. PACT strives to positively influence the growth of secure-functioning relationships globally and to reinvigorate the couple therapy profession with a multilevel approach to therapy, which is enjoyable for therapists to learn and fun to practice.
Tatkin is an assistant clinical professor at the UCLA David Geffen School of Medicine and has a private practice in Calabasas, CA. He and his wife Tracey Boldemann-Tatkin founded the PACT Institute together – through which they lead therapist training programs in major cities across the United States and around the world. Tatkin has written several well received books on the topic of couples therapy including Your Brain on Love, Love and War in Intimate Relationships and Wired for Love: How Understanding Your Partner's Brain and Attachment Style Can Help Defuse Conflict and Build a Secure Relationship.
# # #