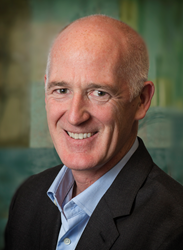 The fact is most small employers do not have a good understanding of their obligations toward disabled employees.
(PRWEB) March 31, 2015
Ontario Human Rights Code
According to Doug MacLeod, of the MacLeod Law Firm, over 50% of employment cases filed with the Ontario Human Rights Tribunal (the "Tribunal") are commenced by disabled employees.
"The fact is most small employers do not have a good understanding of their obligations toward disabled employees," opines MacLeod. "And I believe this problem will escalate as new obligations are imposed on employers with respect to disabled employees and more mental illness claims are filed with the Tribunal."
According to MacLeod, who has been advising Ontario employers for over 25 years, employers in Ontario have a duty to accommodate a disabled employee and this can be a very complex process. The Tribunal has issued a 36 page guideline which deals with the duty to accommodate.
Many small employers have difficulty understanding and responding to accommodation requests from employees with mental disabilities and this leads to human rights complaints. Last year the Tribunal issued a 78 page guideline on preventing disabilities for employees with mental disabilities.
Accessibility for Ontarians With Disabilities Act (AODA)
AODA became law in 2005. MacLeod observes that in November 2013 over 70% of employers were not complying with the Customer Service Standard under AODA. "There have been a number of new obligations imposed on employers since November 2013 and I believe the non-compliance rate has likely increased" says MacLeod. "For example, as of January 1, 2014, private sector employer organizations with 50 or more employees in Ontario were required to establish, implement, maintain and document a multi-year accessibility plan, and new internet websites and web content on those sites must now conform with the World Wide Web Consortium Recommendation, dated December 2008, entitled "Web Content Accessibility Guidelines (WCAG) 2.0". In addition, as of January 1, 2015 these employers are now required to provide training on the Human Rights Code as it pertains to persons with disabilities and a regulation under AODA."
But the mother of all obligations under AODA is coming into effect next year on January 1, 2016 says MacLeod. It's called the Employment Standard and it is part of AODA. "Organizations with more than 50 employees will be required to, among other things, inform job applicants that it will accommodate disabled applicants in the recruitment process, notify successful applicants of its accommodation policies, and prepare a written policy on how to develop individual accommodation plans." This will require many employers to prepare policies before next January says MacLeod. "Many employers do not currently have a written accommodation policy or individual accommodation plans."
"I hope I am wrong but I believe that the non-compliance rate for the Employment Standard under AODA will be hirer than the non-compliance rate for the Customer Standard." says MacLeod.
"Many small employers in Ontario simply cannot keep track of all the new employment laws. For those employers who are aware of these laws many choose to ignore them because they don't employ anyone internally who can figure out how to comply and these organizations can't afford to hire a consultant or a lawyer." MacLeod believes another reason is because the cost of non-compliance is not a deterrent. "Enforcement is virtually non-existence under AODA and the fines so far have been very small."
The MacLeod Law Firm has been advising employers doing business in Ontario, Canada for more than 25 years. MacLeod Law Firm's practice includes advising employers on employee terminations and their obligations under Ontario's employment laws including disability laws, preparing employment contracts and human resource policies, and defending wrongful dismissal and human rights claims.