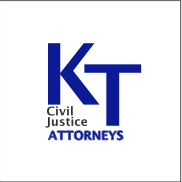 If you have a DePuy ASR hip and you have not filed a case at this point, call our firm immediately.
Nationwide (PRWEB) March 17, 2015
On February 20, 2015, DePuy Orthopaedics Inc.* announced it is extending the DePuy ASR settlement program for a new group of plaintiffs who were excluded from the previous settlement announced in November 2013. This new settlement is referred to as the "Round 2 Settlement". The enrollment deadline for Round 2 of the U.S. DePuy ASR Settlement Program is May 1, 2015. The Settlement Program is a voluntary program and was established via the Settlement Agreement dated November 19, 2013. The Settlement Agreement is between DePuy Orthopaedics, Inc. and the plaintiffs. It is meant to compensate eligible DePuy ASR patients who underwent revision surgery (replacing the hip), during certain time periods as outlined within the agreement.
If an individual had their DePuy ASR revised after August 31, 2013, and on or before January 31, 2015, they may be eligible for the Round 2 Settlement. Attorneys William Kershaw and Stuart Talley represent numerous clients implanted with DePuy ASR hips. Many of their clients enrolled in the first round of the settlement, which was open to individuals who were revised on or before August 31, 2013. Therefore, clients and individuals who underwent revision surgery after September 1, 2013 until January 31, 2015 are now eligible to participate in this new round of the settlements.
The settlement terms for Round 2 are nearly identical to the terms from the prior U.S. DePuy ASR Settlement program. The executed Master Settlement Agreement is now available on the Claims Processor website. Mr. Kershaw and Mr. Talley can help determine whether or not the settlement adequately compensates an individual's situation.
Under the Settlement Agreement, there is a significant deduction for plaintiffs who are not represented by an attorney. In fact, unrepresented plaintiffs will receive approximately 34% less than those who have an attorney. If an individual does not have a case on file, it is important one is filed immediately. Mr. Talley states, "Typically, settlements like this will only apply to people who have filed a case. So, if you have a DePuy ASR hip and haven't filed a case yet, it's important to file your case immediately if you want to participate in this settlement. If you have a DePuy ASR hip and you have not filed a case at this point, call our firm immediately."
Individuals implanted with a DePuy ASR hip, can contact the Kershaw|Talley law firm for a no cost case consultation. Attorneys William Kershaw and Stuart Talley can be reached via a toll-free number at (888) 635-3970, or visit http://www.kershawtalley.com and fill out a confidential online form.
About Kershaw|Talley
Kershaw|Talley is a Sacramento-based civil justice and personal injury law firm representing individuals nationwide in defective medical device and dangerous drug cases. The firm generates hundreds of millions of dollars in recoveries for their clients and in the classes they represent. Individuals impacted by the DePuy ASR are potentially entitled to compensation for wage loss, medical bills, and pain and suffering. For more information about the status of the case, call Stuart Talley or Bill Kershaw directly at (888) 635-3970.
*In re: DePuy Orthopaedics, Inc., ASR Hip Implant Products Liability Litigation
Case No. 1:10 md 2197