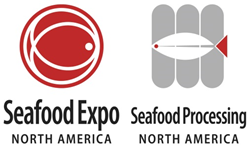 Inspiring the Next Generation of Leaders
Boston, MA (PRWEB) March 13, 2015
Ali Hall, Versa Ventures Ltd.'s founding partner and managing director, will be the keynote speaker at Seafood Expo North America/Seafood Processing North America taking place March 15-17, 2015, at the Boston Convention & Exhibition Center. Hall's keynote address, "Inspiring the Next Generation of Leaders," will be held Sunday, March 15th, at 2:15pm.
Hall is a founding partner of Versa Ventures Ltd., a management consultancy based in Oxford, UK, and an Associate Fellow at the University of Oxford's Saïd Business School where she designs and directs bespoke leadership development programs for law firms, including currently running programs for Appleby Global, Hogan Lovells and Freshfields Bruckhaus Deringer.
Hall also works as an executive coach, primarily to lawyers, and also supporting MBA students and the participants in a number of University executive education programs. She is a Certified Facilitator for the Young President's Organization (YPO), a global network of chief executives and entrepreneurs. She is a keynote presenter on the topic of Generational Diversity having run workshops on the topic for numerous organizations over the past 7 years including, but not limited to, HSBC, New York Life, Morgan Stanley, Sherman & Sterling, HR in Law, Institute for Institutional Investors Legal Forum, The Prudential Insurance Company, National Grid, Entergy, Council of Protocol Executives (COPE) and the Society of Independent Show Organizers (SISO).
Each generation that enters the workforce introduces a unique set of motivations and strengths to the organization. Generational shifts require that organizations reconsider the ways in which they recruit, build teams, innovate, motivate and appraise in order to boost productivity, engagement, effectiveness and retention. Understanding generational diversity is one way to improve performance.
In this interactive program, participants will be provided with findings from other organizations about generational difference and learn the tools and techniques necessary not only to create a harmonious and productive work environment, but also to leverage the attributes of each generation. Effective practices for motivating and inspiring employees of each generation will be discussed.
"It is a pleasure to bring Ali Hall's extensive knowledge on the topic of generations and leadership to our event," says Liz Plizga, Group Vice President for Diversified Communications. "This collaborative presentation is an opportunity for attendees to reflect on their own experiences and find new ways of managing and leading their businesses."
The keynote presentation is free for all attendees of Seafood Expo North America/Seafood Processing North America. It is part of the expo's conference program, which features more than 20 educational sessions presented by industry experts and covering the most important and timely issues relevant to today's seafood business environment.
Visit http://www.seafoodexpo.com/north-america for more information about Seafood Expo North America/Seafood Processing North America.
About Seafood Expo North America and Seafood Processing North America
Seafood Expo North America and Seafood Processing North America, formerly called the International Boston Seafood Show and Seafood Processing America, is North America's largest seafood exposition. Thousands of buyers and suppliers from around the world attend the annual, three-day exposition to meet, network and do business. Attending buyers represent importers, exporters, wholesalers, restaurants, supermarkets, hotels, and other retail and foodservice companies. Exhibiting suppliers offer the newest seafood products, processing and packaging equipment, and services available in the seafood market. The exposition is sponsored by the National Fisheries Institute and is co-located with the New England Food Show. SeafoodSource.com is the official media. The exposition is produced by Diversified Communications, the international leader in seafood-industry expositions and media. For more information, visit: http://www.seafoodexpo.com/north-america
About Diversified Communications
Diversified Communications is a leading international media company providing market access, education and information through global, national and regional face-to-face events, digital revenue, publications and television stations. Diversified serves a number of industries including: seafood, food service, natural and organic, healthcare, commercial marine and business management. The company's global seafood portfolio of expositions and media includes Seafood Expo North America/Seafood Processing North America, Seafood Expo Global/Seafood Processing Global, Seafood Expo Asia and SeafoodSource.com. Diversified Communications, in partnership with SeaWeb, also produces SeaWeb Seafood Summit, the world's premier seafood conference on sustainability. Based in Portland, Maine, USA, Diversified has divisions in the Eastern United States, Australia, Canada, Hong Kong, India, Thailand and the United Kingdom. For more information, visit: http://www.divcom.com
# # #
Media contact:
Diversified Communications
Jon Bass, Marketing Coordinator
jbass(at)divcom(dot)com
+1 207-842-5563