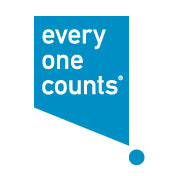 We are happy to team with Dell to provide a modern polling experience and enable the best solution to be selected
San Diego, CA (PRWEB) March 13, 2015
Everyone Counts, the global leader in election modernization, has been chosen to administer an online poll for Dell Entrepreneur's Policy Hack-a-Thon panel this Saturday at the SXSW Festival.
Six teams will pitch policy solutions to challenges faced by innovators and entrepreneurs. Judges are to include members of Congress, corporate executives, startups, venture capital firms and angel investors. Voters will use Everyone Counts' eLect secure electronic ballot to submit their vote online. The poll will showcase eLect's unique Software as a Service (SaaS) delivery model utilizing Dell Tablets.
"As innovators in our own industry, we know the challenges young entrepreneurs can face, and the role policy plays in helping ideas become reality," said Everyone Counts' CEO, Lori Steele Contorer. "We are happy to team with Dell to provide a modern polling experience and enable the best solution to be selected."
The winning team will receive Dell product and a commitment from Dell to further explore the winning solution.
The panel takes place Saturday, March 14th at 2pm central at the #DellLounge as part of SXSW's Interactive festival.
###
About Everyone Counts:
Everyone Counts was founded to modernize global elections with a secure, transparent software-based voting solution. Everyone Counts has built a team of internationally recognized election administration and technology experts to develop eLect®‒the world's first and only perpetually state-of-the-art, universally accessible election administration and voting system. Used by voters in more than 160 countries, eLect has become the industry standard in security, integrity, flexibility, and reliability through its unique SaaS delivery model. To learn more visit http://www.EveryoneCounts.com.