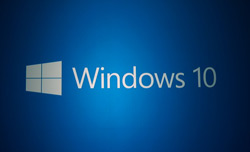 The new generation of Windows is a commitment—a commitment to liberate people from technology and enable them to do great things.
Hoboken, New Jersey (PRWEB) March 13, 2015
eMazzanti Technologies, a NYC area IT consultant and managed services provider (MSP), introduces several key features included in the recently released Windows 10 Technical Preview in a new article geared toward business users. Windows 10 is expected to be released by Microsoft later this year.
As a Microsoft SMB Partner Area Lead, one of five companies so designated in the United States, eMazzanti is asked to provide feedback to Microsoft regarding the needs and priorities of SMB partners worldwide.
"Everything about Windows 10 – the experiences, delivering it as a service and the free upgrade – means ongoing value to all of our customers. The new generation of Windows is a commitment—a commitment to liberate people from technology and enable them to do great things," stated Terry Myerson, Executive Vice President, Operating Systems Group, Microsoft, at a January 21, 2015, Windows 10 announcement event.
Below are a few excerpts from the article "A Preview of Windows 10" (Read the full article here):
"Here is a quick introduction to the first highlighted key features of Windows 10 that are included in the released Technical Preview. This is a sneak peak, and not an exhaustive list of final product features.
Expanded Start Menu: The familiar Start menu is back, providing one-click access to the functions and files that people use most, and includes a new space to personalize with favorite apps, programs, people, and websites.
Apps run in a window: Apps from the Windows Store now open in the same format that desktop programs do. They can be resized and moved around, have title bars at the top allowing for maximizing, minimizing, and closing with a click."
Enterprise Specific Features
"Windows 10 will include features designed for businesses, including ones specifically to address their need for improved security and management. Some of these issues to be addressed include:

User identities for accessing devices, apps, and sites that improve resistance to breach, theft, or phishing.
An additional layer of protection using containers and data separation at the application and file level—enabling protection that follows data wherever it goes."
eMazzanti Can Help
eMazzanti is ready to show business leaders how modern Windows technology and productivity tools will open up new growth opportunities for companies. Businesses can improve productivity and flexibility by taking advantage of eMazzanti's Microsoft technology expertise and managed IT services. To explore the options, please contact us at info(at)emazzanti(dot)net or call 1-866-EMAZZANTI.
Related resource information:
End of Mainstream Support Not the End of the Road for Windows 7 and Windows Server 2008
Microsoft MDOP Helps SMBs Address the Challenges of Multiple Offices and Mobile Employees
About eMazzanti Technologies
eMazzanti's team of trained, certified IT experts rapidly deliver cloud and mobile solutions, multi-site implementations, 24×7 outsourced network management, remote monitoring and support to increase productivity, data security and revenue growth for clients ranging from professional services firms to high-end global retailers.
Serving more than 400 Hoboken, NJ, NYC area and international customers, eMazzanti is Microsoft's 2012 Partner of the Year and 2013 Northeast Region Partner of the Year, a 5X WatchGuard Partner of the Year and has made the Inc. 5000 list five years running. Contact: Carl Mazzanti 201-360-4400 or emazzanti.net Twitter: @emazzanti Facebook: Facebook.com/emazzantitechnologies.
Download the free article: How to Select an IT Provider here.