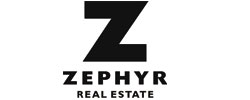 San Francisco, CA (PRWEB) March 13, 2015
Tim J. Gullicksen, of Zephyr Realty, is preparing sellers to list their homes this spring. With so many options available online, the real estate market can be difficult to navigate. Gullicksen recommends buyers use MLS over other private real estate websites to list their home.
The Internet is a powerful resource, allowing ordinary people access to extraordinary amounts of data. It creates transparency and can help create a level playing field for all participants in the real estate market. With the proliferation of real estate websites, it is now purposefully creating inefficiencies in the market.
The Internet can add real value to a search. Consider a dating site like Match.com or OKCupid. They can put users in front of many more potential partners than any bar or party. They add value to one's search for a mate.
But all the proliferation of real estate websites can offer is either: A) the same properties found for sale on the MLS or B) some small subset of properties not being sold on the MLS.
For option "A" - Repetition of information found elsewhere can add only marginal value at best, perhaps by having an easier to use mobile platform or auto-notification system. Why would a seller not put their house on the MLS? Reducing the amount of exposure a property gets has been proven time and again to reduce the sales price. Certainly most people selling their homes are looking to maximize their sales price.
Also, information on non-MLS real estate sites is not held to the same rules and ethical standards of the MLS. The MLS has rules that protect the consumer, such as the requirement that changes in the status of a property for sale must be reflected within 72 hours. Some sites don't care if a listing agent doesn't change the status of a property from "Active" to "Pending." For them, real estate is a source of ad revenue, not a profession. They are, in fact, incentivized to please the agents who pay to advertise on the site. Behavior that would get an agent fined or punished on the MLS goes unchecked.
For option "B" - By keeping listings off of the MLS, listing agents and/or their firms can sell "exclusive" access to prospective buyers. But who does this scenario really benefit? It's not the seller since he or she will be likely to make less money. (Although, clearly they can be convinced to take the "easy route" because more sellers than ever are participating in off-market sales.) It is the listing agent who stands to benefit most. They create these inefficiencies in the market that profit them and not the market as a whole. Buyers can be easily convinced to participate in this off-market scenario because the market is starved for inventory. Prospective buyers are forced to pore over multiple websites instead of just the MLS for fear of missing out on a potential property. The truly unscrupulous listing agents can double end their off-market listings by attracting prospective buyers to their properties directly, instead of through the buyer's agent.
The MLS is a terrific platform. It makes the same information available to everyone all at once. It does not confer advantage to older, more established agents over newer ones. All the energy that has gone into creating multiple private real estate websites to chop up the market and to obfuscate information is bad for consumers, bad for most agents and bad for the market as a whole.
About the company:
Tim Gullicksen has been a top-producing real estate agent since he first entered into the business and takes great pride in managing every aspect of each transaction. After graduating from high school in the South Bay, Tim earned a bachelor's degree in political science and history from the University of California-Berkeley. He went on to earn his teaching credentials from JFK University in Orinda, and taught kindergarten in the San Jose Unified School District. He brings an educational approach to real estate developed from that background and sees himself as a facilitator of property transactions. For more information, visit his website at http://www.timgullicksensf.com/.