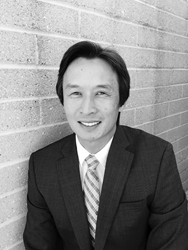 Los Angelos, CA (PRWEB) March 16, 2015
Jon Poon, a seasoned research executive with deep automotive expertise, has joined Phoenix Marketing International (PMI), a leading market research firm. Jon, who is based out of PMI's Los Angeles office, will be working closely with the Automotive team on the implementation and development of their core business strategies and responsible for cultivating partnerships with current and prospective clients in the Automotive sector.
Jon brings more than 15 years of automotive experience and has consulted with major automotive brands globally and across a variety of categories outside of the auto space. Throughout his career he has partnered with high-profile clients to uncover insights to strategic questions through a variety of research techniques including segmentation, tracking, communications, product planning & development, innovation, design research and advanced product clinics. Jon's vast research experience and knowledge of the automotive industry makes him an ideal research partner for the industry. His previous experiences include stints at Hypothesis, Added Value and Gfk.
Jon will be reporting to Dennis Syrkowski, President of Phoenix Automotive. "We are very excited to have a researcher with Jon's experience joining PMI," Syrkowski comments, "Jon has developed great relationships with his clients based on his research acumen and solution design abilities. His industry knowledge and considerable experience solving complex business problems for his clients adds great depth to PMI's highly skilled automotive research practice."
About Phoenix Marketing International
Phoenix Marketing International is a premier global marketing services firm providing its clients with tailored, unique insight into their customers and markets via a wealth of existing proprietary data. Coupled with custom research products and the latest qualitative and quantitative techniques, Phoenix has extensive research experience across the Automotive, Financial Services, Healthcare, Converged Technology and Media, Restaurant, and Travel/Leisure sectors. From the strategic definition of consumer needs to effective marketing program implementation, PMI provides profit-driven market solutions and is committed to maximizing a client's Return on Marketing Investment (ROMI) by leveraging the ability to attract and retain new business through cost efficient data acquisition and statistical modeling techniques. Founded in 1999 by Chairman and CEO, Allen R. DeCotiis and President, Martha Rea, Phoenix Marketing International has established its global presence with offices in major locations such as New York, New Jersey, Boston, Philadelphia, Raleigh/Durham, Detroit, and London.