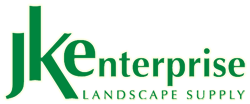 Nokesville, VA (PRWEB) March 13, 2015
It's time for… MULCH MADNESS! Gainesville, Virginia's JK Enterprise Landscape Supply has partnered with the Patriot High School Patriot Pioneers Booster Club for the Fourth Annual Mulch Madness Fundraiser. Temperatures are climbing, and snow is melting; the time to get a jump-start on planning your spring landscaping projects is now. Orders must be placed by March 20, for delivery on April 11.
"After a cold, snowy winter like the one we've had in northern Virginia, mulch will provide nutrition for, and protect the soil," said Jake Klitenic, founder of JK Enterprise Landscape Supply. "The Mulch Madness Fundraiser is about selling mulch, to be sure, but it's also about supporting the community."
Northern Virginia's leading supplier of mulch and bulk forest products offers mulch for sale by the bag, or the pallet, depending on the type selected:

Premium Double Shredded Hardwood Mulch comes 45 three-cubic-foot bags to a pallet; is a dark, rich natural brown color; and works well to contain moisture and suppress weed growth.
Black Color Enhanced Mulch comes 60 two-cubic-foot bags to a pallet; is made entirely from natural wood; and offers long-lasting vibrant color.
Brown Color Enhanced Mulch comes 60 two-cubic-foot bags to a pallet; is made of a double-shredded hardwood mixture; and it's environmentally friendly, using no previously processed wood waste.
Order a little, or a lot — no minimums — placed by March 20 will be delivered by Patriot High School students, parents, coaches and sponsors on April 11.
About JK Enterprise Landscape Supply
The company was formally established in 1996 by Jacob A. Klitenic III (Jake). As a young entrepreneur in the early nineties, Jake managed to earn extra money through landscaping, as he worked his way through college. Upon graduating college with a Business Administration degree, Jake's entire focus was dedicated to growing his business. Fourteen years later, JK Enterprise Landscape Supply is a leading forest product supplier of mulch, woodchips, top soil, compost, and soil conditioners.
Today, JK operates two facilities, in Centreville and Culpeper, Virginia. The centrally located Culpeper site comprises fifty six acres and includes a warehousing facility, as well as a building dedicated to bagging bulk forest products. Grinding and screening of organic materials are done at both locations. JK also operates contractor yards in Chantilly, Alexandria, and Warrenton. In addition, JK owns a fleet of Express Blower trucks used to deliver and install mulch, compost, top soil, playground safety surfaces, and other growing media directly to the customers' sites.
Our products are composed of local materials. Our soils and mulches are native to Northern Virginia. These are products that thrive in our region. We work closely with developers, contractors, and home owners to close the loop and re-use, rather than burn or bury landscape materials. Because of our ability to make and deliver our own products, we can be very competitive in our pricing. The majority of the time we are the least expensive. We save you money and help do our part in saving the environment by recycling and reusing.
JK Enterprise Landscape Supply offers a broad range of residential and commercial landscape products and services at discount wholesale prices. Call us today or visit our website at http://www.lumberjake.com