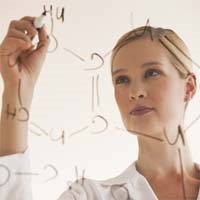 ...a novel strategy to enhance the therapeutic efficacy of pemetrexed
Raleigh, NC (PRWEB) March 15, 2015
Researchers in Egypt and Japan have found that encapsulating the mesothelioma drug pemetrexed (Alimta) in tiny artificially-prepared bubbles called liposomes kills cancer better than delivering the drug by itself. Click here to read the full story on the Surviving Mesothelioma website.
In a new report, scientists at Zagazig University in Egypt and the University of Tokushima in Japan say liposomes make it possible to target mesothelioma cells with pemetrexed, maximizing the effects on diseased cells while minimizing the toxicity for healthy cells.
"These results suggest that encapsulation of pemetrexed within 'fluid' liposomes might represent a novel strategy to enhance the therapeutic efficacy of pemetrexed," writes lead investigator Noah Essam Eldin of Zagazig University.
The study, published in Biological & Pharmaceutical Bulletin, found that fluid-filled liposomes with membranes made up of cholesterol and other lipids, had the greatest impact on human mesothelioma cells in the lab.
"Liposomal drugs, such as those recently approved for the treatment of metastatic breast cancer, represent an exciting new hope for cancer patients," says Alex Strauss, Managing Editor of Surviving Mesothelioma. "Since current drug treatment for mesothelioma is only effective in about 40% of cases, the idea that this system might improve that is encouraging."
To learn more about liposomes and the potential of liposomal pemetrexed to treat mesothelioma, see New Delivery System May Make Popular Mesothelioma Drug More Effective, now available on the Surviving Mesothelioma website.
Essam Eldin, N, et al, "Liposomal pemetrexed: formulation, characterization and in vitro cytotoxicity studies for effective management of malignant pleural mesothelioma", 2015, Biological and Pharmaceutical Bulletin, pp. 461-469. https://www.jstage.jst.go.jp/article/bpb/38/3/38_b14-00769/_pdf
For nearly ten years, Surviving Mesothelioma has brought readers the most important and ground-breaking news on the causes, diagnosis and treatment of mesothelioma. All Surviving Mesothelioma news is gathered and reported directly from the peer-reviewed medical literature. Written for patients and their loved ones, Surviving Mesothelioma news helps families make more informed decisions.