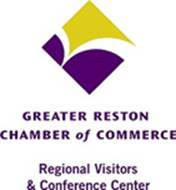 Reston, VA (PRWEB) March 16, 2015
The Greater Reston Chamber of Commerce's (GRCC) Virtual Realty Tour is taking audience interaction to a new level! On April 23, 2015 7:30am to 10:30am the first 300 attendees will receive "voting" machines which will give the audience a chance to provide anonymous advice on the issues that keep the region's government and business up at night.
The Virtual Realty Tour focuses on the Dulles Corridor, which is in the midst of a transformation thanks to Metro's Silver line. Property owners, developers, tenants, and government officials all face big choices about how to maximize investments and profits in Metro. Here's a chance to weigh in on the issues facing the Dulles Corridor by using real-time voting machines. Some of the topics being addressed include:

What's more appealing to office tenants: low rent and fewer amenities or higher rent and more amenities?
What's an acceptable risk to pursue redevelopment vs renovate and re-lease?
Would $1 billion be better spent improving access to Tysons Corner or rebuilding the aging American Legion Bridge?
What does the future hold for areas not served by transit?
Come join the experts as they debate the future of the Dulles Corridor and find out which companies are looking to develop from Tysons to Loudoun and how you can benefit from the resulting economic growth.
The Greater Reston Chamber of Commerce is proud to be partnering once again with Colliers International, Cooley LLP, Veatch Commercial Real Estate. Thank you to our current sponsors Transurban, Comstock, EDA and Boston Properties.
"We are happy to be producing such a major event! For the first time we will use audience polling devices to compile quantitative data that can be shared with developers and brokers to help shape the landscape of the Dulles Corridor."-Mark Ingrao, President and CEO of the Greater Reston Chamber of Commerce.
Individual Tickets are $45 for Members and $65 for Future Members; an additional $10 at the door. Event Marketing Opportunities are available including various levels of sponsorships, display tables and program advertising. Please see our event flyer for complete details and registration form. For more information, please contact Lesley Green at lesley(at)m-b-logistics(dot)com.
About Greater Reston Chamber of Commerce
The Greater Reston Chamber of Commerce is the catalyst for business growth and entrepreneurship by providing quality programs, education, connections and advocacy for our members and organization in the Dulles Corridor. Learn more at http://www.RestonChamber.org.