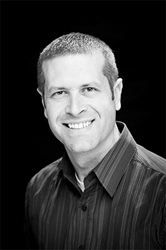 Kennewick, WA (PRWEB) March 13, 2015
Dr. Andrew T. Mohlman is now certified to offer the LANAP® protocol. As the only FDA-cleared laser gum therapy, it stands alone in the field as the premier treatment for gum disease in Kennewick, WA. Patients of Dr. Mohlman can schedule an appointment without suffering the anxiety often felt by those who require oral surgery for periodontal infections. There is no cutting of the gums to access the area, so bleeding, pain and recovery time are minimal. Plus, the laser stimulates new tissue growth to promote a full return to oral health.
Many individuals are subject to risk factors such as tobacco use or hormone fluctuations that increase the likelihood of gum disease. However, the most common cause is poor oral hygiene. When bacteria and food particles are not cleaned from the teeth properly, they form plaque. Brushing, flossing and professional dental cleanings are necessary to prevent plaque from hardening into calculus on the roots of teeth. This substance irritates sensitive gum tissue, leading to inflammation and infection. The first symptoms are typically redness, tenderness and bleeding. As the disease progresses, pus pockets form and pull the gums away from the teeth.
It is critical for a person who is experiencing these issues to seek treatment right away to prevent tooth loss and more serious health problems. Scientists now understand that oral bacteria is also present in other diseases, including heart disease and stroke. Most dentists are not trained to provide laser gum therapy. They typically recommend traditional scalpel surgery to remove diseased tissue and calculus below the gum line. The procedure is usually painful and can take weeks to fully recover.
Dr. Mohlman is now qualified to perform LANAP®laser gum therapy using the PerioLase® MVP-7™ laser. The highly focused beam of light eradicates bacteria and diseased tissue without harming healthy tissue. An ultrasonic scaler is used to remove calculus, and the laser is used again to cauterize the area to speed healing and stimulate new bone tissue growth. Residents of Kennewick, Richland, and Pasco can learn more about this gum disease treatment by visiting Dr. Mohlman's website, http://www.afamilydentalcenter.com or by calling (509) 590-0072.
About the Practice
A Family Dental Center is a general practice offering personalized dental care for patients in Kennewick, WA. Dr. Andrew T. Mohlman is a graduate of The Ohio State University College of Dentistry, and a BYU alumni where he studied Communications. Dr. Mohlman believes in continuing education and is diligent about keeping up-to-date with the latest in dental technology, in order to provide his patients with the most comprehensive and advanced care. Dr. Mohlman invites anyone interested learning more about his practice or those looking to schedule a consultation to visit his website at http://www.afamilydentalcenter.com or call (509) 736-2318.