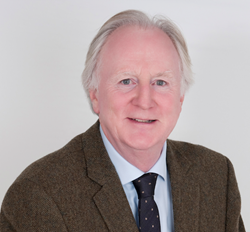 Over the past 30 years we have worked with many blue-chip organisations around the world, training over 10,000 people to become competent workplace coaches
(PRWEB UK) 17 March 2015
"Coaching for Sales and Customer Service Success" is a great introduction for those new to workplace coaching as well as a useful aide-memoire to people who already have some coaching experience. The book is written with frontline managers or supervisory staff in mind, full of practical examples to demonstrate key points.
"Over the past 30 years, we have worked with many blue-chip organisations around the world, training over 10,000 people to become competent workplace coaches, so we felt book to reflect this experience was long overdue," explains Simon Morden, CEO of Prosell Learning Limited.
"The practical toolkit outlines the five key stages of our Procoach® model– and describes how best to develop and practise the necessary skills to ensure that coaching is embedded throughout an organisation," continues Simon Morden.
The team at Prosell has spent many years trying to understand what really influences an individual's performance, and have identified three key internal components – mindset, behavioural skills and activity levels. Naturally, individuals do not work in isolation; external influences such the resources available, allocated time and budget will also affect performance.
The book guides the reader through each essential stage of Prosell's Procoach® model, with self-assessment questions and case studies to help illustrate just how the theory works in practice.
Step A of the Procoach® model focuses on the manager agreeing the expected performance standards with their coachee.
Step B is where the gap between desired and actual performance is identified and diagnosed. It involves examining both results and the causal factors that contribute to existing performance, which identifies current performance level and the target performance.
Step C is where the coachee commits to development. This stage is pivotal to personal change and performance improvement by the coachee – if there is no buy in, coaching will be ineffective.
Step D focuses on developing the coachee's skills. Importantly, the coach can help specifically develop skills and knowledge that assist the coachee in achieving their goals.
Step E is evaluation. Measuring key performance indicators before, during and after the programme provides invaluable objective data. At this point, coaches should also evaluate their own performance – just how effective was their coaching, when assessed against the five Procoach® principles and the 45 indicators of effective coaching delivery?
"The aim of the book is to give the reader clear advice on 'what' to coach, 'how' to coach and the role that mindset plays in the success of a coaching programme," explains Guy Sellwood, Prosell's MD and co-author.
"Honing your coaching skills will always be a work-in-progress," he adds. "Our book demonstrates the fundamentals of coaching but we do emphasise that even experienced workplace performance coaches need to access feedback on their approach and fine-tune their own skills."
"Coaching for Sales and Customer Service Success" (ISBN 978-0-9928851-0-6) is available from Amazon, priced £13.99.
About Prosell Learning Limited
Prosell Learning Limited has nearly 30 years experience in training and coaching programmes to sales and customer service teams around the world. With over 200 trainers worldwide, Prosell delivers customised performance programmes in a variety of languages that deliver a lasting impact.